Arizona News – Crews are continuing work on the Wilbur fire, a lightning-caused wildfire located on the Mogollon Rim Ranger District of the Coconino National Forest.
Wilbur Fire at a glance:
Acreage: 9,048
Containment: 41 percent
Start date: May 21, 2023
Total personnel: 130
Location: 8.5 miles west of Clints Well, Arizona
Fuels: Ponderosa pine and pinyon-juniper
Highlights: Monday night fire crews conducted hand ignitions on Twentynine Mile Butte, achieving desired low to moderate-severity fire effects on the landscape. On Tuesday, ignitions were conducted along Forest Road (FR) 144 and progressed west to the existing fire perimeter along State Route (SR) 260 south to FR 9385. Crews also conducted ignitions along ridges in the southern fire area to allow backing fire to consume forest fuels naturally overnight and reduce the number of hand-firing operations anticipated on Wednesday.
Firefighters and the Arizona Department of Transportation road crews will continue to remain on scene overnight to monitor the fire perimeter and smoke conditions along highways and provide for public safety.
Operations: If Wednesday's conditions allow, fire crews will implement hand ignitions from the western edge of the fire perimeter along SR 260, progressing south and east to the intersection of FR 149 and FR 616. Drivers in the area may encounter smoke and diminished visibility along SR 87 and SR 260. After these planned ignitions are completed, no additional firing operations are anticipated.
Northern Arizona Type Three Incident Management Team will transfer command of the Wilbur Fire to the local USFS Incident Command Type Four Team on Thursday morning. The Type Three Team would like to thank the local community for their support during the incident.
The Wilbur Fire is being managed with multiple strategies to meet suppression and resource objectives. Those objectives include the release of nutrients back into the soil and the reduction of hazardous fuel accumulations. Objectives also include protecting critical infrastructure, watersheds, wildlife habitat, and culturally sensitive areas from future catastrophic wildfires.
Weather: Temperatures on Wednesday will reach 79 degrees. Winds will be out of the southeast at 5 to 10 mph in the morning, shifting to southwest at 10 to 15 mph in the late morning and afternoon. Excellent ventilation is forecasted allowing smoke to disperse out of the surrounding area throughout the day.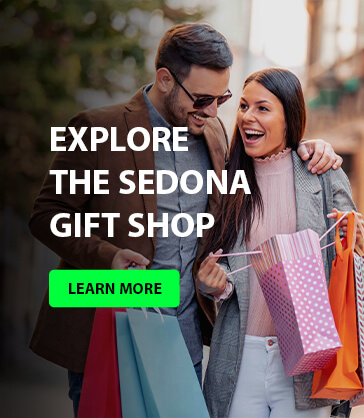 Closures: The Coconino National Forest has issued an area closure to protect public health and ensure firefighter safety.
Safety: Road delays of 15 minutes will be in effect at the junction of and along SR 87 and SR 260 today. For further information, please visit https://az511.gov.
In the interest of public and firefighter safety, forest visitors are asked to travel with caution as fire crews will be entering and exiting roadways during operations.
The Wilbur Fire is burning in an area with an extensive road system that firefighters are using for travel and as holding features — including SR 87 and SR 260.
A temporary flight restriction (TFR) is in place over the area, which includes unmanned aircraft and drones. More information on the dangers drones pose to wildland firefighting aircraft and personnel on the ground can be found online at nifc.gov/drones.
Smoke: Impacts from smoke may be visible from multiple locations including the Verde Valley and along Lake Mary Road (FH3), SR 260 and SR 87. Smoke will remain visible as operations continue into the week. As temperatures cool overnight smoke may linger in drainages and valleys until daytime winds surface.
Fire updates are posted on: inciweb.wildfire.gov, https://twitter.com/coconinonf, facebook.com/CoconinoNF and coconinonationalforest.us