Sedona AZ (February 5, 2020) – The Sedona Unitarian Universalist Fellowship will hold its Tenth Annual Auction and Fundraiser on Tuesday, February 18, at the Hub at Posse Grounds Park, 525 Posse Grounds Road, Sedona.  Doors open at 5 pm and the live auction will take place around 6:15.  There will be a special concert starting at 7PM.
"We are doing things a bit differently this year", said Chris Seeholzer, SUUF President.  Not only will we have our silent and very entertaining live auction, but this year we are also providing a Mardi Gras concert featuring Susannah Martin and Flor de Bee.  Anyone who has enjoyed their music knows what a fun trip around the world their show provides."
This year's theme is "Mardi Gras Globe Trotting" and will feature a Jambalaya buffet (traditional or vegan), wine, beer, entertainment, and fun.  The event includes an exciting live auction, with guest auctioneer Kathy Kinsella, and a silent auction with something for everyone in every price range.  Items include first class vacation get-a-ways, a private movie screening at Mary Fisher Theater, gift cards to local restaurants and businesses, tickets for Cirque du Soleil, special Mardi Gras themed gifts, and more.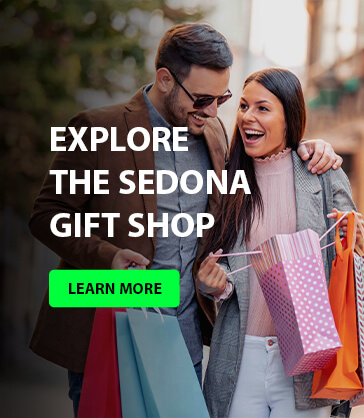 According to Seeholzer, "The annual auction is our main fundraising event and is one of the most fun nights of the year.  Everyone is welcome to join us.  This is how we raise money for our ministerial duties, including combatting hunger and domestic violence, and for our work on social justice issues.  We are grateful to the many generous local businesses and individuals who have donated such exciting items. They make it all possible."
Tickets for the Buffet & Show are $40 Adv. General/ $45 Adv. Premium or/ $50 at the door and include the buffet dinner, two drinks (wine/beer/ginger beer) and the concert.
Tickets for the Show-Only are $20. Show-Only guests will be admitted at 6:00PM for Show Seating & Auction. The Silent Auction begins at 5PM- with the live auction around 6:15PM.  Tickets may be purchased at SusannahMartinMusic.com
The Sedona Unitarian Universalist Fellowship serves Sedona and the Verde Valley. Services are held each Sunday, 10 AM at the Hub and are followed by a social coffee hour.  All are invited to join the Sedona Unitarian Universalist Fellowship in the fun, food and festivities on Tuesday Feb 18, or at any Sunday service.  For more information about the auction, contact Chris at 917-846-1782