The Power of Opening Creatively, Igniting Your Inner Flame
Sedona AZ (March 6, 2013) – Our Voices Are Alive continues the Workshops for Women series with "The Power of Opening Creatively, Igniting Your Inner Flame" at Studio Live on Sunday March 17th at 2pm.
Building on a successful 6-woman concert at Studio Live in December, Our Voices Are Alive is expanding into a grassroots movement. In partnership with the Verde Valley Sanctuary and the Sedona Performing Arts Alliance, Our Voices Are Alive is providing workshops and events for the creative self-expression of women in Northern Arizona.
All workshop proceeds will benefit the Verde Valley Sanctuary, a multi-service agency that responds to the presence of family violence and sexual assault in our community.
The power of Opening Creatively: Igniting your Inner Flame – Mindy Mendelsohn
Each of us has limitless potential to be creative, often hidden as a light within, waiting to be sparked. This amazing inner flame, our own creative nature, connects us to our inner essence and feeds our life force. Our creativity opens powerful choices and opportunities, it acts as a nurturing guide and points to guideposts along our path. When our flames are low we are vulnerable and often feel filled with worry and self doubt. When we become creatively blocked, when our flames have not been cared for and fed, we hunger for things outside ourselves to make us feel better.
This two hour workshop will guide your through a series of exercises designed to ignite or reignite your light and give you tools to continue to nurture your creative essence.
Mindy Mendelsohn's background spans the theatre and entertainment industry as well as the corporate world. A passionate believer in the power of and magic of people, many of her clients have said that working with her is like using a key that has finally unlocked something that has lain dormant within them. She is an internationally recognized facilitator of the acclaimed Artist's Way Workshop founded by Julia Cameron, winning awards for her style in the classroom, and was the keynote speaker at the international Reading Association Conference in New Mexico using the tools of the Artist's Way to help educators in the classroom. Julia says of Mindy "Mindy knows my work intimately and brings to it her own considerable creativity."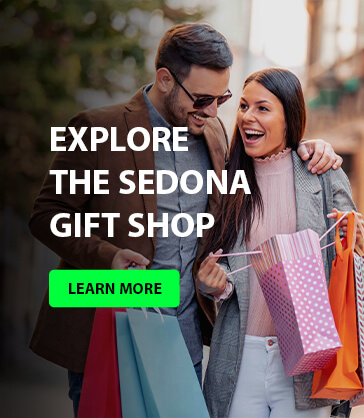 A member of the Touring Company of the renowned Second City Theatre Company in Chicago, IL, she was mentored by acclaimed teachers Martin DeMaat and Del Close. Mindy has also facilitated workshops throughout the United States dealing with such diverse topics as creativity, communication and team building. She was awarded the Verde Valley Chapter's 2010 National Association of Women's Business Owners Award for Community Service.
Class size is limited to 20 participants for more one-on-one experience with the facilitator. The workshop fee is $20.00, and advance registration is recommended. Scholarships are available upon request. Please call 928.282.0549, or visit: www.studiolivesedona.com for more information.
Founding members and facilitators of Our Voices Are Alive intend that in the workshops all women be given the strength and inspiration to embrace the following: "I am a gift to this world. I embody strength, love, and compassion. I fully accept, respect, and celebrate all that I am. My authenticity is needed. I am the catalyst for my own empowerment. I am enough. The time has come to express myself courageously! I join with my sisters around the world to serve as a point of love and compassion that uplifts and nurtures the whole planet, bringing comfort, relief, humor, and understanding wherever I am."
Subsequent workshops for women will be held one Sunday a month from 2:00 pm to 4:00 pm at Studio Live in West Sedona.
For more information please contact the Sedona Performing Arts Alliance/Studio Live at (928)282-0549. Tickets are available online at www.studiolivesedona.com or at the Studio Live box office located at 215 Coffeepot Drive in West Sedona.
The Sedona Performing Arts Alliance is a nonprofit organization, 501(c)(3) that serves as a catalyst for community development through quality arts programming. We are dedicated to the advancement of the performing arts through education, live performance and artist support.