Sedona AZ (November 14, 2018) – 'Tis the season for love and laughter, seeing old friends and making new ones, and picking out meaningful gifts for our loved ones. You can do all three on Friday, December 7, from 5 to 8 p.m. at Rowe Fine Art Gallery during the gallery's annual holiday show. This year's event, Sparkle and Shine, will once again feature Sedona artists Jen Farnsworth and Liam Herbert. Both offer unique, handmade gifts for everyone on your list – and they love to talk about their art!
Jen, whose oil paintings colorfully depict the wildlife and landscapes of the Southwest, will debut five new paintings of various sizes. Tree Huggerfeatures a gray fox that visits Jen's backyard in the evenings, while the deer that live near Jen are the subjects of I Have a Secret and Blue Velvet, Red Rocks. Jen will also unveil a new landscape she has titled Once in a Blue Moon and an as-yet-titled piece depicting one of her favorite subjects, rabbits.
In addition to the original art, Jen offers art cards printed on 100-percent cotton vellum art paper, which makes the cards perfect for framing and gifting. "I'm so excited to see everyone, share my new art and celebrate a great year," says Jen. "I'm honored when people develop a personal connection with my art and see something in it that resonates with them. It's such a joy to paint our colorful wildlife and landscape."
Jeweler and sculptor Liam Herbert will debut a new pendant that he's calling Balance. The pendant is available in sterling silver or 18-karat gold. "It's time for more peace, love and harmony, especially with oneself," says Liam. "This year I am unveiling my newly designed pendant titled Balance. The oval face and neck seem to be out of alignment. There is a cutout of a heart that is completely aligned within the pendant. I wanted to demonstrate that we all have a tug of war within our being. By loving ourselves, we become aligned – and are in balance."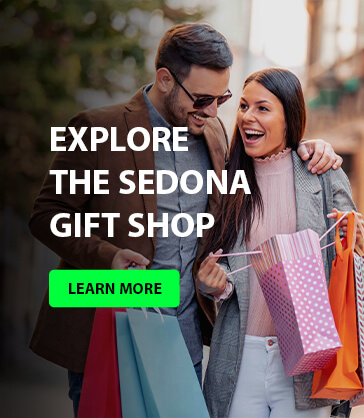 Liam will also be showcasing his Sculpture for Peace. The bronze sculpture, which was inspired by Liam's popular Pendant for Peace, features a robed figure holding a peace sign. The robe is adorned with the Christian cross, Jewish star of David and the Muslim crescent moon and star.
The gallery will be a lively and festive spot during Sparkle and Shine. Stop by for wine and appetizers and meet these talented artists.
Rowe Fine Art Gallery represents traditional and contemporary southwestern artists. The gallery, located under the bell tower in Patio de las Campanas at Tlaquepaque Arts & Crafts Village, is open daily from 10 a.m. to 6 p.m.  For more information, call 928-282-8877 or visit www.rowegallery.com.