Sedona AZ (11/18/17) On Saturday, Nov. 25 from 7 to 9 p.m. Sound Bites Grill in Sedona presents the world-renowned musical legend Esteban in a live-performance concert in the Sound Bites Grill Celebrity Room.
This is an intimate entertainment restaurant where you will enjoy a rare and breathtaking experience of musical mastery at its finest that cannot be duplicated.
Sit not five feet from Esteban and watch this Flamenco guitar master's fingers fly as he performs with his violinist daughter Teresa Joy, Joe Morris and Raul Yanez.
The concert will take you on a musical journey with stories that inspire and ignite the passion of the soul.
Esteban's Sedona concert goers have reviewed that it is not to be missed! Please join us at Sound Bites Grill in creating special memories that will last a lifetime!
Esteban has topped the Billboard charts many times with his numerous albums, videos and DVD's, and has had first-time music history successes never before accomplished by any guitarist.
He has been on the front page of the Wall Street Journal for his famous appearances and record-setting album sales on Home Shopping Network. Esteban enjoyed a full-feature article in People Magazine as well as thousands of accolades from newspapers, magazines, and dedicated fans everywhere.
His concerts are memorable moments of the heart, and whether he performs solo or with his band, the reviews are sensational and the experiences exceptional. Currently Esteban has been creating an Electric Flamenco which he will share with you at the show.
"Having studied in Spain with the master guitarist, Andre Segovia, I take classical techniques and flamenco style and blend them into your favorite love songs of all time and (hopefully) rock your world!" says Esteban.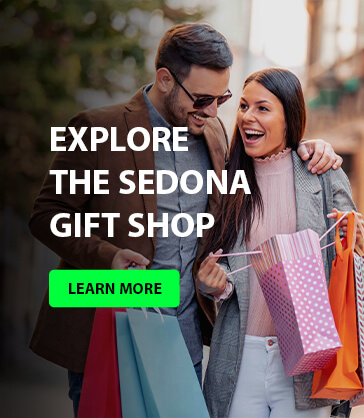 Accompanied by his violinist daughter, Teresa Joy, and world-class band, they strive to bring you a unique and truly memorable show. You can see they love what they do.
Tickets for the concert start at $69 per person. Doors open at 5:30 for dinner and the show is from 7-9 p.m. This is an awesome evening out. The full dinner menu is available to order and there is a VIP Ticket which includes a 4 course meal and seating is guaranteed in the first two rows.
Seating is social so you will meet some new people. Tickets are required to guarantee a seat. You may purchase online at www.soundbitesgrill.com or over the phone at 928-282-2713
Sound Bites Grill is located at the Hyatt Pinon Pointe Shops in Uptown Sedona. They are open for lunch and dinner daily at 11:30 a.m. until 9 p.m. and Friday and Saturday nights until 10 p.m.
What: Esteban Up Close and Intimate Concert
When: Sat Nov 25th at 7pm
Where: Sound Bites Grill Sedona
Cost: $69-$149 Depending on Seating
Contact/Info: 928-282-2713