Sedona AZ (December 18, 2019) – Since the media release issued August 19th of this year (below), two additional incidents, both similar in nature, have been reported. At this time, it has not b
een confirmed that the suspect in the August 2019 case is the same suspect in these newer incidents. Law enforcement officials are obviously concerned at the brazen behavior. 
*** Please note – in both of these newer cases, the victims delayed in calling law enforcement about the suspect's actions which greatly reduced the chances of his capture. If you witness such activity in the future, you are urged to call 911 immediately. 
All these case remain under investigation as detectives continue working leads. 
Village of Oak Creek- On October 28, 2019, sometime after 3PM, a woman reported an indecent exposure incident occurring in the Kiwanis Park on Bell Rock Blvd in the Village of Oak Creek. While returning to her car, she made eye contact with a man standing in front her with his pants unbuttoned and exposed genitals. The suspect was facing her and just 'stood there' making no effort to fix/correct himself. The suspect remained in the park for about 15 minutes before driving off. The victim waited until she arrived home before contacting the Sheriff's Office. 
A detailed victim interview was conducted in early November. She described the suspect vehicle as a white Ford FX4 series pickup truck with 4 doors. She noted the FX logo is red with the no. 4 being black. The suspect was described as possibly Hispanic or 'mixed race,' a 'long' face with facial hair but not a beard, short dark hair, between 28 and 35 years old, about 5' 6" tall, and 170 to 180 pounds. The victim considered him 'chubby.' 
Sedona – On October 21, 2019, around 9:30 PM, a suspect matching the description in the Village of Oak Creek case, exposed himself to a female victim at the Circle K gas pumps on Highway 89A in Sedona. The incident was not reported in detail by the victim until the following day. She explained seeing the suspect standing next to his vehicle while masturbating his exposed genitals. The only vehicle description provided was an older white, 'beat up' vehicle. 
If anyone has information regarding the suspect vehicle and/or suspect, please call the Sheriff's Office at 928-771-3260 or the Sedona Police Department at (928) 282-3100. You may also contact Yavapai Silent Witness at 1800-932-3232 or submit a tip online at www.yavapaisw.com. If an arrest occurs involving a suspect in these October incidents, the tipster becomes eligible for a cash reward.
###
Seeking to Identify Indecent Exposure Suspect – May have Attempted to follow victim to her home – $500 reward offered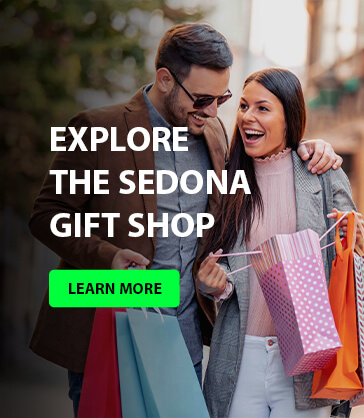 Dewey AZ (August 19, 2019) – On August 16, 2019, just before 4:30 PM, deputies were dispatched to a sex offense that occurred at the Chevron Station off Highway 69 and Kachina Place in Dewey. The actions of this suspect were very brazen. Please help us find him. 
Deputies contacted the 20-year-old female victim who stated she had stopped at the Chevron station to get gas and while doing so, a male at another pump across from her was fully exposing himself. As she drove away, he made motions like he was masturbating. She described the suspect as either Caucasian or Hispanic, about 5' 4" in height, 170 to 180 pounds, short dark hair with a light 'shadowed' beard. He was wearing a black shirt, sunglasses and either 'short shorts' or underwear which was black. 
She noted that the suspect made an effort to make eye contact so he could bring attention to his exposed genitalia. 
The suspect was driving a large white SUV, possibly a Toyota. She did not get a license plate.
Deputies reviewed security video and first noticed the victim's vehicle in the left turn lane on Highway 69 with the suspect vehicle behind her. The suspect followed the victim into the gas station and appeared to look directly into the victim's vehicle as he parked at a gas pump across from her. 
Following the sex offense, the victim started pulling away and the suspect immediately placed the gas nozzle back into the pump and followed her. Deputies discovered the suspect never actually purchased gas at that time and was pretending to pump gas. The suspect turned north on Highway 69 and followed the victim's vehicle until out of sight on the video. The victim indicated the suspect trailed her into Prescott Valley where she lost sight of his vehicle. 
Deputies believe the suspect vehicle is an early 2000's model white Toyota Sequoia, possibly a 'Limited' edition, with a moon roof and running boards. The license plate was not legible, but a review of the security video is ongoing. 
If anyone has information on this suspect or his vehicle, please call the Sheriff's Office at 928-771-3260. Yavapai Silent Witness is offering a $500 cash reward for information leading to the arrest of this suspect. The tip must go directly to Silent Witness at 1800-932-3232 or online at www.yavapaisw.com. Refer to case 19-028247.