Sedona Yoga Festival producers share the art of awakening consciousness February 6-10, 2014.
Sedona AZ (November 26, 2013) – In the '60s, hippies sought themselves through mind-altering drugs and government protest. Today, Americans are seeking higher consciousness through yoga.
Sedona Yoga Festival producers Marc and Heather Titus have their own experiences of awakening, which is what inspired the second annual four-day consciousness-raising conference in one of the nation's most gorgeous natural settings.
For Marc Titus, it took blowing out his back to stop a crazy lifestyle of nose-to-the-grindstone government work and fast-paced family life. Yoga healed his back and clarified his perspective. Doctors said he may never walk again and prescribed surgery; he did yoga daily for years and is more fit and agile than ever.
Growing up in Vermont, the step-daughter of U.S. Sen. Bernie Sanders (I-Vt.), Heather Titus created a theater production company when she was 9, planned all the family birthday parties and spent years in New York and London creating community around the arts. When she came to Sedona to escape the fast-pace, she realized she could use her entrepreneurial skills to help people find truth and peace through yoga.
Americans across the nation are awakening to a different way of life. Research shows that entrepreneurship is on a sharp rise among younger Americans who want more than a punch-the-clock existence. Studies reveal that many Americans are turning away from the superficiality of celebrity and fame toward a down-to-earth existence. Millennials especially are sparking a trend toward celebrating small moments rather than huge milestones, bringing achievement and success down to size.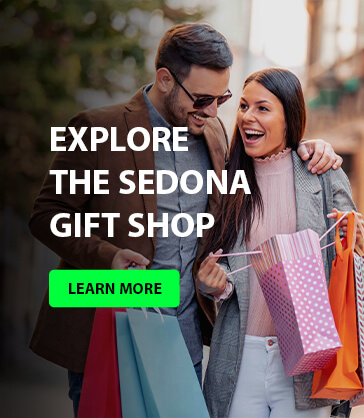 For all these reasons and more, the idea of a festival focused on raising consciousness makes perfect sense.
Some 20.4 million Americans practice yoga, a 29 percent increase between 2008 and 2012. Fitness clubs, studios and yoga practitioners have increased spending on yoga classes and products, including equipment, clothing, vacations, and media, to $10.3 billion a year, nearly double what it was in 2008.
"Our modern experience has us in a situation where we are always doing something, always needing to do more, always striving," says Marc Titus. "Yoga puts everything in perspective and shows us what is worth our energies, and what is not. That's worth investing in – it's more valuable than I think anything else we could devote time and energy to."
With a focus on expanding consciousness through yoga, meditation, music and other related practices, the Sedona Yoga Festival is held in the heart of Sedona, Arizona, an amazing red rock landscape known for its regenerative effects, deep spirituality and vortex energy. SYF Corp. also focuses on building conscious collaborative relationships, including Give Back Yoga Foundation as service partner and the Southwest Institute of Healing Arts as education partner.
Created by Marc and Heather Titus, SYF2014 offers four days of study, practice, reflection and play for open-minded individuals from all over the world. More than 150 classes, concerts and workshops offer in-depth study in an intimate setting and are perfect for long-time yogis as well as people interested in trying yoga for the first time. Learn more at SedonaYogaFestival.com.