Sedona Visual Artists' Coalition's 19th Annual Themed Exhibition Coincides with First Friday
With the theme, "2020…A Clear Vision," the exhibition's Gala Opening Reception will take place during First Friday at the Sedona Arts Center
Sedona AZ (January 15, 2020) – From Thursday, February 6 through Monday, February 17, 2020, the Sedona Visual Artists' Coalition (SVAC) will present its 19th annual themed exhibition, "2020…A Clear Vision." Held in the Special Exhibition Gallery at the Sedona Arts Center, 15 Art Barn Rd. in Uptown Sedona, the exhibition is free and open to the public. SVAC is excited to announce that the exhibition's Gala Opening Reception, which takes place on Friday, February 7 from 5-8 p.m.  The reception will coincide with the Sedona Gallery Association's popular First Friday in the Galleries event. Food and wine will be served at the reception.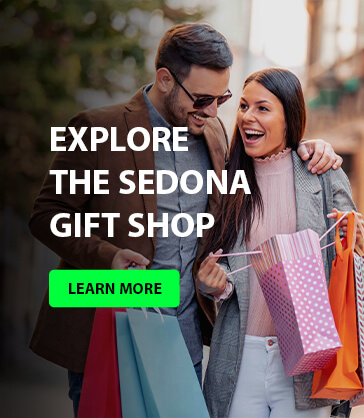 For 19 years, SVAC's annual themed exhibitions have been guided by the belief that art is an expression of visual communication: a personal sharing between the artist and the viewer. Through the artists' interpretations of the title, "2020…A Clear Vision," 39 SVAC members have created 61 works of art in a variety of art mediums, including painting, glass, wood, clay jewelry and fiber. This innovative exhibition will run from 10 a.m. to 5 p.m. daily.
As a 501(c)(3) nonprofit educational and charitable organization, SVAC is an inclusive group that welcomes artists at all levels and encourages creativity, community and collaboration. Benefits of membership include promotion of the artist's artwork on the SVAC website, announcements about art happenings in the monthly newsletter, opportunities to showcase art at the annual show, the bi-annual Open Studios Tour, and networking possibilities.  For more information, please contact Mike Upp at mjupp10@gmail.com or 503.789.4437. To learn more about "2020…A Clear Vision," visit https://www.sedonaartistscoalition.org/annualshow.html.