Sedona AZ (November 22, 2013) – On Wednesday December 4th 2013 8:30-12:30 and Thursday, Dec. 5th 2013 4:00-6:30 The Sedona Pet Food Bank will be distributing food for dogs and cats at the Sedona Community Food Bank located at 680 S. Sunset Drive (7th Day Adventist Church).
Founders of the Sedona Pet Food Bank Linda Brecher and Carolyn Bills are volunteers of the Humane Society of Sedona, over the past few years volunteering they noticed that there where many animals being surrendered because their owners did not have the money to feed them anymore. Heartbroken to have witnessed these animals and their owners in desperate need they decided to take action.
In November of 2012, the Sedona Community Foundation gave a grant to begin this endeavor; the grant was matched by community member Rey Nichols who is also a member of the Sedona Pet Food Bank. In January of 2013 the grant money was spent as the demand for pet food exceeded the supply. To date Linda and Carolyn have given $300 to $500 per month out of their own pockets to ensure there is enough food for all the companion animals. An astounding 3000 pounds of pet food has been given to families in need since January 2013.
The Sedona Pet Food Bank success depends on donated food and cash donations which Linda and Carolyn use to purchase quality pet food at wholesale through Sedona Pet Supply. "Our mission is to provide pet food to clients of The Sedona Pet Food Bank in an effort to help keep their companion animals at home where they belong and out of our over crowded shelters. We try to provide quality dog and cat food so as to minimize veterinarian visits and costs. We also have information available on low cost spay/ neuter programs and pet resources in the Verde Valley" says Linda Brecher.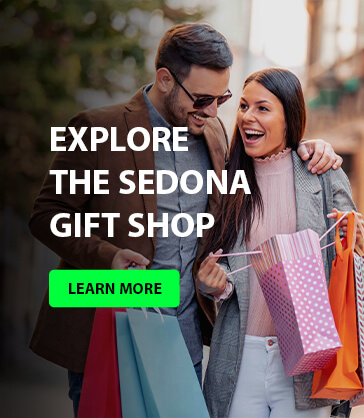 Sedona Pet Food Bank is an independent organization operated under the auspices of the Humane Society of Sedona.
If your organization is having a food drive, please remember to ask for food for the animals. There are pet food barrels located at Bashas, Safeway, Sedona Pet Supply, Golden Bone Pet Products, Humane Society of Sedona, Fur and Feathers, Webers and Natural Grocers. Pet food donations can be made at any of these locations during business hours. Donations in the form of money are also appreciated. All checks can be written to: Humane Society of Sedona 2115 Shelby Dr, Sedona, AZ 86336, Please Note in the memo of check Sedona Pet Food Bank. The first Wednesday from 8:30am-12: 30pm and first Thursday from 4:00-6:30pm the Sedona Pet Food Bank is open.
If you have any questions please contact Linda Brecher (928) 282-1601 or Carolyn Bills (928) 203-3801.