By Carl Jackson, Founder of Sedona.biz
Sedona, AZ- Mayor Scott Jablow is proposing a new off-highway vehicle (OHV) safety ordinance that makes it a violation if a motor vehicle is unsafe or is not equipped as required by state or federal motor vehicle standards or is not approved by the manufacturer to be operated on a highway.   Sounds reasonable, right?
That's why I was perplexed when I read a recent article entitled "Mayor pushes OHV 'safety' ban for Sedona" published by the Red Rock News that characterizes the proposed OHV ordinance as "a back-door ban."
Everyone cares about the safety of those riding in thousand-pound off-highway vehicles with no airbags or turn signals, right?  How about OHVs on public roads with tires labeled "not for highway service?"
In a memo published by the National Highway Traffic Safety Administration on June 3, 2022, the NHTSA says, "there are no [Federal Motor Vehicle Safety Standards] that apply to UTV or ATV tires, because UTVs and ATVs are not manufactured for use on public roadways."  Federal Motor Vehicle Safety Standardsare divided into three categories: crash avoidance, crashworthiness, and post-crash survivability.
And what if the manufacturer states in its certificate of origin "THIS OFF-ROAD VEHICLE IS NOT INTENDED FOR, AND MAY NOT BE REGISTERED FOR, ON-ROAD USE?"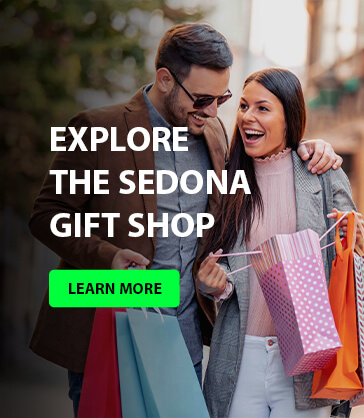 These questions aren't idle speculation, they are true for many OHVs being driven on Sedona roads today.
Rather than applaud the efforts of our mayor and city council, the RRN instead chose to reference a "dormant Commerce Clause [that] prohibits local authorities from imposing undue burdens on interstate commerce…" and a 2016 Arizona statute that permits…the attorney general's office to investigate any local ordinance that [allegedly] violates state law or the Constitution of Arizona.
Fortunately, this doesn't apply if the local authority is pursuing a legitimate local interest or imposing an ordinance relating to the control and movement of traffic. Arizona Revised Statute 28-1174 A.1. further states that "a person shall not drive an off-highway vehicle with reckless disregard for the safety of persons or property."
Luckily for Sedona we haven't had any fatal OHV accident on our roads, yet.
Mayor Jablow and the city council want to keep it that way.