Sedona AZ (November 1, 2011) – Thanks to the Sedona Chamber of Commerce this year local charities are getting a boost from a new cutting edge social media platform: Crowdrise. In 2009, Edward Norton, Shauna Robertson and Robert and Jeff Wolfe created Crowdrise after an experiment with what turned out to be a unique and successful campaign to raise money for the Maasai Wilderness Conservation Trust during the New York City Marathon. They raised $1.2 million in less than 8 weeks, much of it from small donors who gave more than once, making it one of the top fundraising success stories of the marathon.
Crowdrise is a website dedicated to creating a fun fundraising platform. Since its inception it has been featured in Oprah Magazine, USA Today, The Wall Street Journal, Variety, and on CNN an numerous other media outlets. Norton and his team want to convert social networking from just being "social" into a substantive, productive communication tool with action. In other words instead of telling the world what you're eating for breakfast, you can use social networking to do something that's meaningful.
As a result Crowdrise took their 2009 experiment to a whole new level: an innovative web platform where individuals use the best tools and technology to raise money for causes they care about, while competing in fun and quirky challenges with unique incentives and prizes. Thousands of charitable organizations make Crowdrise their home for starting events, team fundraisers, and turning their base of grassroots supporters into a base of grassroots fundraisers.
"We are delighted to provide this opportunity for area non-profits to raise money for their organization," says Sedona Chamber of Commerce, CEO, Jennifer Wesselhoff. "We hope that our partnership with Crowdrise will help our local charities generate more awareness about their cause – and ultimately – more funds." Any local 501c3 organization that is a chamber member is eligible to participate as an "official" charity of the 7th Annual Sedona Marathon. Please check out the website, www.SedonaMarathon.com and click on charities for more information.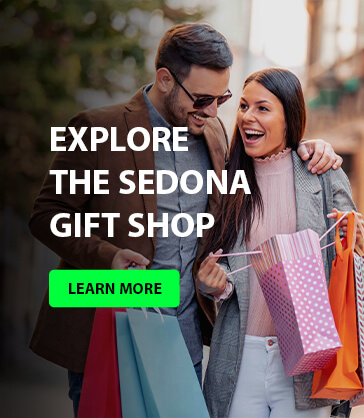 The Sedona Marathon Event features four distances, the Full Marathon, Half Marathon, 10k and 5k races and participants are invited to walk, jog, or run in all four races. One of the hallmarks of the Sedona Marathon is that participants come from all walks of life. Last year the youngest "athlete" on this breathtaking course was 3 and the oldest was 84.
The 7th Annual Sedona Marathon will take place on February 4, 2012. Join the fun by registering, coming out to cheer or volunteering. For details and registration information visit www.sedonamarathon.com or call 877.778.4397.