Sedona AZ (February 13, 2014) – It's time to celebrate your business and partake in one of the best networking opportunities available in Sedona at the Good Morning Sedona networking breakfast show on Friday, February 21st at it's new location, the Elks Lodge in West Sedona. The show starts at 7:30 a.m.  although breakfast is served from 7 a.m. which is a great time to mingle and "network." The show is over before 9 a.m.
This Good Morning Sedona is themed "Sedona Hollywood Memories," specifically to celebrate the old Western movies that were filmed here in Sedona. Even movie actor John Wayne will be mingling and roaming around to take photos with and chat about the movie, Angel and The Badman that he directed and acted in right here in Sedona. The entertainment line up will also feature America's Yodeling Sweetheart "Paula" as Patsy Cline and musician composer Vibhas Kendzia. A photo backdrop of Coffee Pot Rock (seen in the movie Angel & the Badman) will be set up so everyone can get their photo taken with the "Duke," as if they were here in 1946.
Those who attend are given guest bags of promotional goodies, a breakfast of delicious new items on the buffet, be entertained and most importantly given the opportunity to meet and greet fellow business persons in the area.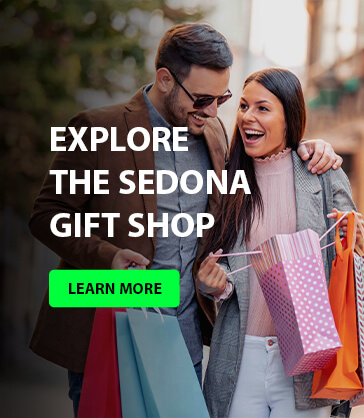 Besides several networking opportunities during breakfast show, guests can choose to enter in the infamous "Gong Contest" where 4 randomly chosen attendees have 30 seconds to stand up and promote their business. In a spirit of fun, if one goes over the time limit, they will be "gonged." 
Amidst the networking exercises are update reports by Sedona Mayor Rob Adams and CEO of the Sedona Chamber of Commerce, Jennifer Wesselhoff. Interspersed throughout the show are three entertainment spots, including a "LIVE" commercial composed and performed by Canyon Moon Theatre for a specific sponsor.
Good Morning Sedona is sponsored by the Sedona Chamber of Commerce and sports six other "Gold & Silver" sponsors namely, Smart Window Creations, Sterling Financial, KUDOS, Sedona Referrals Club, State Farm – Andrew Bailor and National Processing Solutions.
Tickets are $20 in advance online at GoodMorningSedona.com or drop off a check at the Sedona Chamber of Commerce administration office prior to noon, December 12. Tickets are $25.00 the morning of the show. For information call 928.204.1123. Remember, the $20 advance tickets are also now available online.