Sedona AZ (August 17, 2018) – The Sedona Heritage Museum has announced plans to develop a permanent exhibit about the importance of Oak Creek and its contributions to Sedona's settlement, our agricultural (past) and tourism (present) economies, and its distinctive place in the community's future. A generous friend of the Museum has donated $5000 to establish a matching funds challenge to complete the fund-raising for this project. The Museum Board and volunteers are now asking the community to assist with raising those final funds.
When asked "Why this exhibit?", Museum Historian Janeen Trevillyan said: "Lack of rainfall has always been a defining feature of the American West. Water dictates where people live and what they do. Arizona pioneers, including those along Oak Creek, found water, but it wasn't always available when or where they needed it; so they developed small-scale storage and irrigation projects." She went on to sight that Arizona's complex water laws based on the concept of prior appropriation ('first in time, first in right'), along with increasing demand will probably lead to water no longer being seen as a commodity, and instigate many future ownership disputes. "What weight will historic Sedona water uses have on the upcoming debate?", she asks. "We all owe it to ourselves to be knowledgeable about our water history."
The exhibit when complete will include construction of a protective structure for historic water and irrigation equipment, other water-related artifacts, and displays of historic Sedona irrigation systems.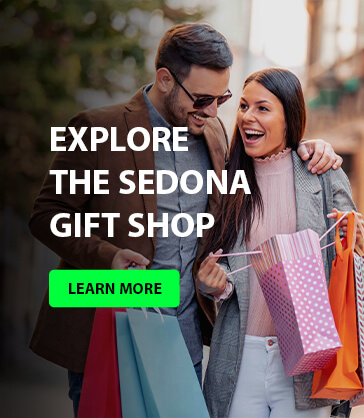 Early announcement of the project brought forward another donation for the study and documentation of the historic irrigation ditches along Oak Creek. This study will provide another major element for the planned displays, including a map of these ditches with interesting stories about their builders and unique construction methods and materials.
The clock is ticking on the matching challenge fund. To schedule a tour of the exhibit site and viewing of the plans, or to make your matching donation contact Janeen at 282-7038.
The Sedona Heritage Museum is located at 735 Jordan Road in Jordan Historical Park in Uptown Sedona and is open daily from 11:00 a.m. to 3:00 p.m.