Is Mercury in retrograde? Yes, it is, and Sedona's only Second City-trained improv troupe is turning cosmic chaos into comedy gold. Join Zenprov Comedy on Saturday night at the Mary D. Fisher Theater for "Sedona in Retrograde!" The fun begins at 7:30 p.m. on April 29, and tickets are $15.
"A few times a year, Earth's orbit does this weird dance where Mercury appears to travel backward in the sky, which is referred to as 'going retrograde'" said Derek Dujardin, director of Zenprov Comedy. "Astrologers say it's a chaotic time when communication breaks down, and electronics seem cursed. Of course, if you live in Sedona, that's every day. But it makes for good comedy."
In this show, the troupe will also explore games that deal with Zodiac signs and all things Sedona. For instance, "Horroscopes" is an improvised game with two headstrong Zodiac signs, such as a Scorpio and a Taurus, try to wash an elephant together.
Plus, the troupe will randomly sample live posts from The Sedona Open Bulletin Board on Facebook and use them to inspire comedy that would only happen in Sedona, a community steeped in spiritual seeking, UFOs, vortexes, psychics, and radical vegans.
"I work with improv troupes all over the world, and Zenprov is one my favs," said Jessica Mitolo, Associate Artistic Director at Second City in Chicago. "Since 2020, I've had the pleasure of coaching them through a creative renaissance. They are a true ensemble that inhabits that sweet spot of being silly and insightful. A joy and treat not to be missed."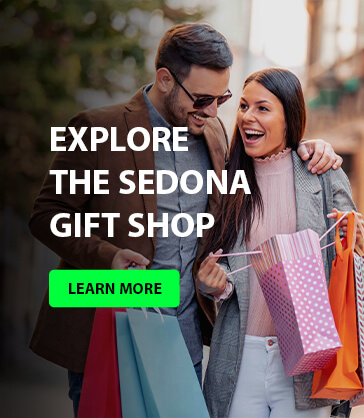 For 15 years now, Zenprov Comedy has entertained Verde Valley with its unique brand of comedy that taps into the rich source material of living in Sedona. They perform fast-paced, spontaneous comedic scenes often compared to the TV show "Whose Line Is It Anyway?" Unlike sketch or standup comedy, nothing is scripted or rehearsed ahead of time. While Zenprov may start in the woo-woo culture of Sedona, their otherworldly performances are grounded in rock-solid improv skills, inventive satire, and their constant search for truths hidden within the great Cosmic Giggle.
Zenprov Comedy troupe comprises Derek Dujardin, Shaeri Richards, Chris Redish, Nathaniel Montgomery, Shaunn Cochran, Betty Testa, Linda Roemer and Mary Carder.
This one-night-only performance could sell out, so purchase tickets early. Tickets are $15 pre-sale and can be reserved at the www.SedonaFilmFestival.com box office.
The Mary D. Fisher Theater is located across the street from the Harkins Movie Theater at 2030 St. Rt. 89A. Doors open at 7:00 p.m. Warning: Zenprov Comedy shows may contain adult material and are seldom morally, scientifically, or politically correct. Visit ZenprovComedy.com to see their complete event schedule for 2023.