Sedona AZ (March 28, 2012) – The Sedona Gallery Association is pleased to announce events for the next 1st Friday, April 6, 2012. The Sedona Gallery Association represents the collaborative efforts of the premiere galleries in Sedona to ensure that art lovers and artists alike experience the best art environment imaginable.
On the 1st Friday of each month, from 5:00pm-8:00pm, members of the Sedona Gallery Association offer a unique monthly showcase highlighting artists, special exhibits, and art events. These special art receptions give locals and Sedona visitors alike the opportunity to enjoy light refreshments while beginning their weekend with an exploration of Sedona's exciting art scene.
The 1st Friday of April will offer a wide variety of art and talent, including Gallery Association members located in the following areas:
Uptown Sedona:
Goldenstein Gallery debuts "50 Years in the Making" a show that celebrates artists who have been creating magnificent pieces for over 50 years.  Featuring Adele Serrond's renowned garden impressionistic pieces, D.J Hershman who created the pixilation technique, Maryls Mallet's stunning abstract work, Allen Powell who is have recently been working in a dramatic "mosaic" technique with acrylics, Karyl Bennett whose reverse painted acrylic fusion pieces are prized by collectors around the globe and a retrospective of artist and actor Tony Curtis' paintings spanning over 70 years.  Refreshing beverages and live music with Frost & Frost.
Sedona Arts Center proudly presents the awe-inspiring exhibition "High Desert Dreams" featuring Gretchen Lopez, Cody DeLong, Jerry McGlothlin, Jane Defoe, and Nancy Bihler from April 6-May 1, 2012 in the Fine Art Gallery, Uptown Sedona. Join us for our opening wine reception on April 6th from 5-8pm and experience talented artist demonstrations by Gretchen Lopez and Cody DeLong. Also at the Center on First Friday The Poet's Corner is celebrating its 6th season opening from 4-5pm with one of Arizona's greatest poets: Sherwin Bitsui. Sherwin lives in Tucson, Arizona. He is Dine of the Todich'ii'nii (Bitter Water Clan), born for the Tl'izilani (Many Goats Clan).
Hozho:
JN Muir Sculpture Studio/Gallery – Celebrates the "Gift of Life" with a special Easter Exhibit, "First Friday" April 6th, highlighting sculptures that reflect the spiritual messages in bronze and speak to your very soul. Featured art will include: "Lord of The Ring", "The Gift", Walk With Me", "The Invitation" and "The Holy Grail". A haven for sculpture collectors.  Join them at the working studio/gallery of Allegorical Sculptor, James Muir, and experience his poignant Expressions in Bronze. Located in the Heart of The Gallery District, Hozho Plaza.  Handcrafted Mexican Furniture Designer, Marco Arana will also be at Reception. (Special Drawing 7 p.m.)
Lanning Gallery features "Women of Steel," hosting Nina Scott-Hansen and Valerie Ostenak, very different artists who both wield a blowtorch to create their art. Scott-Hansen creates welded steel sculptures of elegant horses and her always popular black birds: strong-legged with rakish beaks and masses of feathers (each an individual piece of welded-on steel); each a distinct character. Ostenak is an award-winning local jeweler who creates unlikely, and infinitely wearable jewelry from forged steel, often with added champagne or white pearls. Her unique designs for rings, bracelets and necklaces make this jewelry that begs to be tried on. Through April 15.
Lark Art delights in presenting "From the Fiery Kiln of Josh Boock Hot and Spicy New Mugs and Jugs."  Josh's unique, one of a kind pieces range from animal mugs to face jugs to cookie jars.  His zany imagination translates into compelling characters that are both original and affordable.   A menagerie of his latest works will make its debut during the Art Walk.  Join them and greet Josh.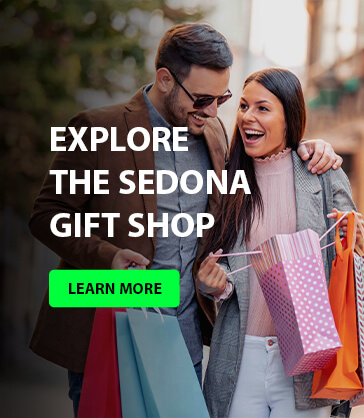 Turquoise Tortoise Gallery offers a unique Trunk Show to showcase a wide selection of Escalante Rugs. A representative from Escalante will be on-hand to answer questions about their Zapotec rugs: the individual Oaxacan weavers; their unique churro/mohair blend (for extra long-lasting, heirloom quality); and their color selection and design flexibility. The Trunk Show also highlights pieces from the gifted Navajo jewelers led by Michael Qweis. The group offers a wide selection of "bench beads" and is distinguished by superb stamp work and their brushed sterling silver that gives traditional Navajo styles a vintage feel. Cuffs, necklaces, earrings, pendants and more.
Tlaquepaque Arts & Crafts Village:
Andrea Smith Gallery Andrea Smith Gallery is hosting another Mermaid Exhibit the First Friday in April.  They will be featuring Andrea's mermaid collection, inspired by her life in Hawaii, an expanded exhibit of mer-art prints by Margot Datz, and mermaid-inspired sculpture and jewelry. The gallery's best selling book, A Survival Guide for Landlocked Mermaids, written and illustrated by Datz, portrays the landlocked mermaid as a symbol of the contemporary woman, trapped in a paradoxical dilemma of being part worldly and domesticated, part untamable and intuitive.  Visit Andrea Smith Gallery April 6-7 where you'll find the perfect piece of art for the mermaid within.
Mountain Trails Gallery- Spirit of the Old West at Mountain Trails Gallery. With the passing of their founder Ken Payne, Mountain Trails Gallery pays tribute to his life-long passion of keeping the "Spirit of the Old West" alive with an exhibition of works of their many fine artists. At First Friday's opening reception will be Western and Native American subjects portrayed in the detailed bronze sculpture of Vic Payne, Dustin Payne, Oreland C. Joe, and Susan Kliewer. Mountain Trails Gallery has been the home to some of the finest artists in the West and has built a reputation as a destination gallery. Come meet these prestigious artists and view their latest works on First Friday, April 6, from 5 – 8 pm. Enjoy libations and lively conversation at Mountain Trails Gallery, located in beautiful Tlaquepaque, upstairs, Suite A-201. (928) 282-3225. www.mountaintrails.com.
Rowe Fine Art Gallery- World-renowned Native American stone and bronze sculptor Doug Hyde will debut new works in stone during "Earth, Stone and Fire," the latest exhibit at Rowe Fine Art Gallery. The show opens April 6 with an artist's reception from 5 to 8 p.m., and a demonstration and Q&A from 5:30 to 6:15 p.m. The show continues through April 27. Doug has a full schedule of museum shows for the rest of the year – Sedona art collectors won't want to miss the chance to meet this award-winning sculptor! For more info, visit www.rowegallery.com or call 928-282-8877.
Hillside Sedona:
El Prado Gallery Join El Prado this month as they take an "Intimate View" of those simple moments in time that weave the rich tapestry of lives.  The everyday affairs of life portrayed by the visual artist transforms the ordinary into inspiring. From the intimate chat between friends over coffee to a moment of solitude; El Prado's artists capture life in paintings and sculptures that are sure to evoke warm memories.  Perhaps time can be captured in a painting or a sculpture after all.  Preserve some memories of your own at our opening reception on Friday, April 6th from 5 – 8 p.m. Hillside Sedona, Courtyard Level.
James Ratliff Gallery – James Ratliff Gallery is pleased to present the new work of Cary Henrie to his many collectors on Friday, April 6th, from 5-8 P.M.  Henrie will give short talk at 6 P.M.  Now also creating "green art" Cary's recently developed Eco-panels which are a composite of recycled materials, using high density polymer insulation panels as a core, backed with recycled wood and using a unique fresco plaster on the surface.  "It's been exciting to cut new shapes such as arches and broken edges, virtually limitless in size and shape," remarks Henrie.  James Ratliff Gallery is located in Hillside, Sedona, 671 State Route 179, Suites A1 & A2.
Passion for Place Gallery- "Let It Spring" at Passion for Place Gallery.  What creates more buzz than a beekeeper's picnic?   Has more bang than the fourth of July? More splash than a high tide? You know it's the annual burst of floral color and it's here, now, at Passion for Place Gallery (also showing in meadows and valleys across the land).  Wave after wave of Greg Lawson's floral Images will be enjoyed throughout April.  Stop at the view level in Hillside Sedona and meet Greg on the first Friday of April between 5-8 PM.
1st Friday is an amazing event of fine talent, images and entertainment- one of Sedona's "things to see." The Sedona Trolley provides free transportation to venture from art gallery to art gallery. Please visit the Gallery Association website for more information and a map at www.sedonagalleryassociation.com, find them on Facebook at Sedona Gallery Association, or follow them on Twitter @SedonaGalleries.