Sedona Gallery Association 1st Friday Event
Sedona, AZ (May 23, 2011)- The Sedona Gallery Association is pleased to announce events for the next 1st Friday, June 3, 2011. The Sedona Gallery Association represents the collaborative efforts of the premiere galleries in Sedona to ensure that art lovers and artists alike experience the best art environment imaginable.
On the 1st Friday of each month, from 5:00pm-8:00pm, members of the Sedona Gallery Association offer a unique monthly showcase highlighting artists, special exhibits, and art events. These special art receptions give locals and Sedona visitors alike the opportunity to enjoy light refreshments while beginning their weekend with an exploration of Sedona's exciting art scene. Tlaquepaque will feature Jazz a'la mode at Patio Del Norte on Friday June 3. The Jazz a'la mode trio features gifted vocalist Rosemary Chavez, cool Jazz-fusion keyboardist David Vincent Mills and drummer extraordinaire, Frankie Chavez.
The 1st Friday in June will offer a wide variety of art and talent, including the following from Gallery Association members:
Andrea Smith Gallery – Andrea is pleased to host a book signing for her friend, local author Judy Taylor. Judy will be back at the gallery on June 3rd from 5:00 – 8:00 PM and Saturday June 4th from 12:00 – 4:00 PM to sign copies of her new book, 'Confessions of a Lymphomaniac: The Inner Ocean…Our Lymphatic System Revealed'.
El Prado Gallery presents art for your outdoor living spaces in a special show-featuring sculptor Brian Schader. Monumental sculptures of rock, glass and steel exemplifies Schader's style and interpretation of the natural world. The gallery's new outdoor spaces at Hillside showcase Schader's artwork in intimate vignettes and in spectacular Sedona vistas.
Goldenstein Gallery presents "Fire and Earth" featuring the work of Lynette Jennings and Jim Romberg. Jennings's, most known for her television show "Lynette Jennings's Design" on the Home and Garden Network. Now brings her creativity to her art. Renowned Raku artist Jim Romberg has been creating fine raku ceramics for over 30 years.
James Ratliff Gallery presents the new work of Plein-air painter Greg Heil in a show titled "Arizona in Vogue". In choosing a site or architecturally interesting subject to paint, artist Heil likes contrasts which come from sky and clouds, flowing water and the solidity of rocks, neighboring plants of various shapes and colors and the shadows cast at certain times of day.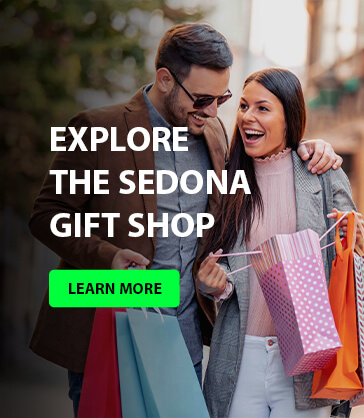 Lanning Gallery hosts Abstract Expressionist Michael Ethridge whose exhibition is displayed through June 12th. The artist, a former professional musician, allows his background to inform each canvas of layered and textured acrylic; both nuance and sweeping movement are captured with color washes of infinite depth.
Lark Art delights in presenting "From Fire to Fish . . . The Amazing Clay Creations of Alan and Rosemary Bennett." Lifetimes of artistic experiences emerge from the clay as Alan and Rosemary create the fish they have found to be the most fascinating and memorable.
Mountain Trails Gallery presents "Seasonal Glory: Troy Collins" presents a new collection of paintings showing nature's palette. Know for golden aspens, lush green and blue summer creek images, and flaming red fall foliage, Collins captures the vibrant colors of the seasons in his landscape paintings.
Rowe Fine Art Gallery – It's all about locals, locals, locals this month at Rowe Fine Art Gallery! On June 3 from 5 to 8 p.m., the gallery welcomes Sedona painters Vince Fazio and Lynn Heil as well as local graphite artist Jack Morley. Wine, appetizers and pizza from N.Y. Pizza & Deli will be served.
Turquoise Tortoise Gallery celebrates the distinctive Neo-Pop Native American artwork of Stan Natchez in "Stan Natchez: All-American." Whether painting on backgrounds of authentic U.S. currency or adding beadwork and other mixed media to his subjects, each character Natchez depicts has a thought-provoking story to reveal upon study and reflection of his canvas.
1st Friday is an amazing event of fine talent, images and entertainment- one of Sedona's "things to see." The Sedona Trolley provides free transportation to venture from art gallery to art gallery. Please visit the Gallery Association website for more information and a map at www.sedonagalleryassociation.com, find them on Facebook at Sedona Gallery Association, or follow them on Twitter @SedonaGalleries.