A magical night of the full moon, and floating a lantern to honor loved ones
Sedona AZ (August 29, 2019) -Sedona Mago Retreat Center invites the public to participate in its first annual Full Moon Lantern Festival on Saturday, September 14. Festivities begin at 2 pm and ends at 9 pm, with the lantern floating beginning at 7 pm.
Live music, cultural dance performances, calligraphy art exhibition, vortex tour, and Taiko drumming will enhance the festivities. Wellness classes (Sound Healing, Detox exercise, Qi-Gong), as well as children's face painting, will also be included. It's a fun event that the whole family will enjoy.
S
edona Full Moon Lantern Festival is a celebration of honoring the spirit of our ancestors as well as loved ones who are still with us. "This is a sacred time to express our love, gratitude and sincere wishes for our family and friends, says Ilchibuko Todd, President, and COO of Sedona Mago Retreat. "It is important that we appreciate the people we love, whether they have passed on or are still with us."
This is the first time that Sedona Mago Retreat will be combining the lantern lighting along with a ceremony of setting an intention. "At Mago Retreat, we hope that everyone who participates in the Full Moon Lantern Festival has a chance to honor someone as well as honor themselves," says Ilchibuko. "This is an excellent opportunity for people to express gratitude, forgive others, heal, and to love."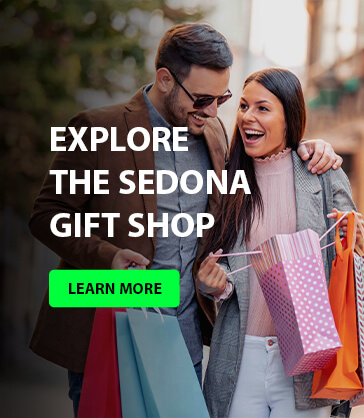 The highlight of the evening is the lighting and floating of a lantern, filled with intentions for joy, peace, and prosperity. Participants can write a wish for friends, family, and/or loved ones who have departed. Assisted by the transformative nature of fire, each will set those intentions alight and send them off at Mago Healing Lake. Through guided, outdoor meditations participants will harness the energies of the Full Moon and sacred vortex sites to bless and amplify their intentions of the celebration.
The symbolism of the lantern lighting represents our consciousness and divine nature. Each person sets an intention, meditates, and connects to their wish. By placing the lantern afloat, it represents the act of letting go of attachment.
"This Lantern Festival is about honor, respect, love of humanity, and love of the earth. It's a celebration of gratitude," says Ilchibuko. "We hope you will join us for the festivities."
For more information about the Full Moon Lantern Festival, send an email to welcome@sedonamagoretreat.org, or call 928.204.3391.
 For directions to Sedona Mago Retreat visit the website: https://sedonamagoretreat.org/driving-directions/