Sedona AZ (February 24, 2014) – The Sedona Fire Marshal's Office, in partnership with the U.S. Consumer Product Safety Commission, is advising the public and all commercial businesses of a voluntary portable fire extinguisher recall.
This recall involves those fire extinguishers manufactured in Mexico by Kidde, and includes the Kidde XL Fire Extinguishers with model numbers FX340SC, FX340H, FX340GW, XL5MR, FX210R, FX340SC-2, FX210W, XL2.5TCZ-4, E- 340-3, with manufacture dates between October 2007 and April 2008. Approximately 167,000 units were available through department and home stores nationwide.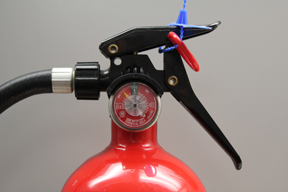 These fire extinguishers are believed to potentially be present throughout our area, and have been identified as loosing critical pressure in the cylinder and failing to operate when needed. The model number can be found on the label mounted on the front face of the fire extinguisher, and the manufacture year is marked on the bottom of the cylinder. It is illegal to resell or attempt to resell a recalled consumer product.
Consumers should immediately inspect the pressure gauge located near the top of the fire extinguisher, and if it indicates not having sufficient pressure, or is in the "red zone," the fire extinguisher should be replaced –as shown in the photo. Consumers can contact Kidde for a possible replacement between 8 a.m. and 5 p.m. ET, Monday through Friday at phone number 1-800-880-6788, or at www.Kidde.com.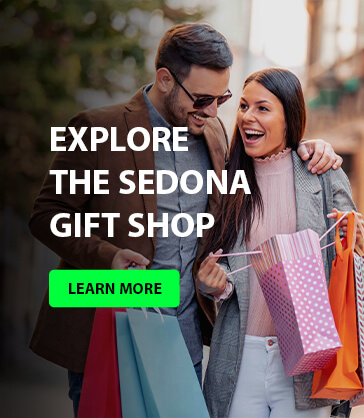 District Fire Inspector Kevin Sullivan states, "Portable fire extinguishers are most effective when people know how to correctly use them, when they are readily available, and when they are fully operational." The adopted Fire Code requires portable fire extinguishers serving commercial occupancies to be inspected and serviced annually by a reputable fire extinguisher servicing company –this should include a tag which indicates such service. Fire extinguishers should be mounted no lower than 4 inches off the floor and no higher than 5 feet, and should be easily identifiable and free from any visual obstructions. Residents and businesses with additional questions or with interest in knowing more about fire extinguisher training should contact the Sedona Fire District at phone number (928) 282-6800.