Sedona AZ (June 11, 2014) – The Sedona Fire District is better prepared to fulfill its mission of service to the community, following a two week training offered by the U.S. Fire Administration's National Fire Academy. Sedona Fire District Fire Inspector Kevin Sullivan was selected to attend two back-to-back courses offered at the NFA campus in Emmitsburg, MD.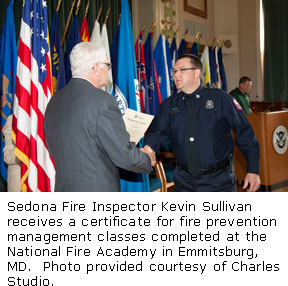 The first course, Managing Effective Fire Prevention Programs, provides students with the tools and skills necessary to establish priorities and strategies for fire prevention programs and services. Inspector Sullivan received intensive training on how to build Sedona Fire District's Community Risk Management Division and strengthen its risk-reduction efforts.
During the second course, Demonstrating Your Fire Prevention Program's Worth, Inspector Sullivan and other fire prevention colleagues from around the nation, developed the tools and skills to effectively evaluate fire prevention programs and services. The course provides methods to improve and account for evaluation actions to ensure that the organization's mission is met.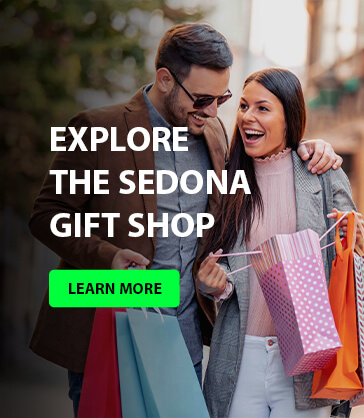 "We are proud to support Fire Inspector Sullivan in his efforts to better protect our community," said Fire Marshal Gary Johnson. "The National Fire Academy provides unparalleled continuing education and we look forward to implementing this training into our Community Risk Management Division's activities." 
The National Fire Academy was created as a result of the landmark document America Burning and the subsequent passage of the Federal Fire Prevention and Control Act of 1974. It is estimated that, since 1975, over 1,400,000 students have received training through a variety of course delivery methods. The American public has greatly benefited from the training and education programs provided by USFA and NFA. Countless lives have been saved and property losses prevented as a direct result of this training and education. For more information, visit http://www.usfa.fema.gov/nfa/.