Sedona News – Film lovers in Sedona will join over 100,000 film enthusiasts around the world to view and judge the work of the next generation of filmmakers when the 26th Annual Manhattan Short Film Festival screens at the Alice Gill-Sheldon Theatre, Sept. 29-Oct. 5, hosted by the Sedona International Film Festival.
Manhattan Short is the only event of its kind. The ten Finalists will screen simultaneously across the world during a one-week period, with the Best Film and Best Actor awards determined by ballots cast by the audiences in each participating venue. By virtue of their selection by Manhattan Short, each short film is automatically Oscar-qualified.
The ten Manhattan Short Finalists hail from eight countries with films from Australia, Afghanistan, Finland, Iran, Switzerland, United Kingdom, Canada alongside three films from the USA.
The MANHATTAN SHORT Final Ten are:
Sunless (USA), Voice Activated (Australia), Yellow (Afghanistan), Tuulikki (Finland), The Family Circus (USA), Career Day (USA), Snail (Iran), The Record (Switzerland), The Stupid Boy (UK), Soliel Du Nuit (Canada).
The Manhattan Short 2023 line-up is linked by a common theme: how we face adversity, whether it is imposed by others or arises from personal circumstances. The 10 short films in the program feature narratives that are dramatic, sometimes humorous, occasionally magical, and always inspirational!
Film synopsis are as follows:
SUNLESS: As they pilot their submarine down into the world's deepest point, two researchers must debate pressing on when a crack in their window port grows.
VOICE ACTIVATED: A florist with a stutter is forced to cooperate with a voice-activated car on the way to an important delivery.
YELLOW: In Taliban-controlled Afghanistan, a woman walks into a chadari store in Kabul to buy her first full-body veil and face an uncertain future.
TUULIKKI: When a young woman, dominated by an over-protective mother plots her escape, their relationship dissolves into one of mutual suspicion.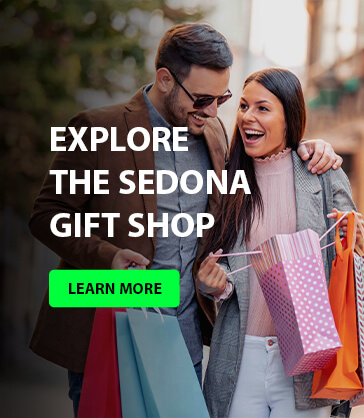 THE FAMILY CIRCUS: A Vietnamese-American family's plan to cover up a drunk-driving incident begins to unravel when their emotional baggage spills out in front of the police.
CAREER DAY: A once promising 90's pop star and his aging boy band reunite for his daughter's elementary school Career Day. They go viral.
SNAIL: A loving mother strives to make her young son's singing dreams come true but an audition takes a dramatic, unforeseen turn.
THE RECORD: An antique musical instrument dealer obsessively plays a magical vinyl record that "reads your mind and plays your lost memories." Even the forgotten ones.
THE STUPID BOY: In London, a broken man groomed for a terrorist attack is confronted by a local lad who sees things differently. But seeing things differently can be dangerous.
SOLEIL DE NUIT: While training for a moon landing, a group of Canadian astronauts are tasked with an added mission by a Native American elder.
You Be the Judge!
Which of these final ten short films is best? That's up to a worldwide audience to decide. Cinema-goers across the United States and the globe will become instant film critics as they are handed a ballot upon entry that allows them to vote for the Best Film and Best Actor. Manhattan Short is the ultimate audience award that salutes the creative talents of both directors behind the camera and actors in front of it. Votes will be sent through to Manhattan Short HQ with the winner announced at ManhattanShort.com on Monday, Oct. 9.
The Manhattan Short Film Festival will be shown at the Alice Gill-Sheldon Theatre Sept. 29-Oct. 5. Showtimes will be Friday, Saturday, Sunday and Monday, Sept. 29, 30, Oct. 1 and 2 at 6:30 p.m.; and Tuesday, Wednesday and Thursday, Oct. 3, 4 and 5 at 3:30 p.m.
Tickets are $12, or $9 for Film Festival members. For tickets and more information, please call 928-282-1177. Both the theatre and film festival office are located at 2030 W. Hwy. 89A, in West Sedona. For more information and to order tickets online, visit www.SedonaFilmFestival.org .