Sedona News – The Sedona International Film Festival is proud to present the Northern Arizona premiere of "It Ain't Over" showing June 2-8 at the Mary D. Fisher Theatre.
An intimate and revealing portrait of a largely misunderstood American icon, this emotional and engaging documentary about Yogi Berra takes us beyond the caricatures and "Yogisms," and into the heart of a sports legend whose unparalleled accomplishments on the baseball diamond were often overshadowed by his off-the-field persona.
Lawrence Peter "Yogi" Berra is one of baseball's all-time greatest superstars. He amassed 10 World Series rings, three American League MVP awards and 18 All-Star Game appearances. He caught the only perfect game in World Series history in 1956. Yet for many observers his prolific accomplishments on the diamond were overshadowed by his remarkable and unique appeal as a pop culture personality.
Long before athletes endorsing products became commonplace, Yogi was starring in TV commercials and connecting with fans from every demographic. His groundbreaking TV commercial appearances and unforgettable "Yogi-isms," which initially appeared to be head-scratching philosophical nuggets, became fashionable catch-phrases that made him a national treasure and an endearing figure on the American pop culture landscape.
In telling the complete story of his extraordinary journey, "It Ain't Over" chronicles Berra's life as a savvy, commanding, bad-ball-hitting-catcher with a squat frame but also a D-Day Navy veteran, coach and manager, loving husband and father and, yes, product endorser and originator (mostly) of his own brand of proverbs now ingrained into everyday life.
First-person accounts include granddaughter Lindsay Berra, Yogi's three sons (Tim, Larry, and Dale), plus a legion of former Yankee greats, including Derek Jeter, Joe Torre, Mariano Rivera, Willie Randolph, Don Mattingly, Tony Kubek and Ron Guidry. Also featured are Billy Crystal, Bob Costas and Vin Scully, plus photos and eye-opening archival footage on and off the diamond.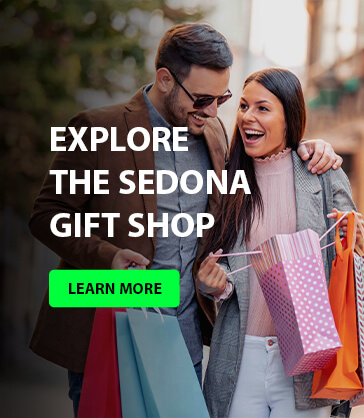 Berra famously said, "I'd be pretty dumb if I started being something I'm not," and "It Ain't Over" lovingly makes clear he stayed who he was for the benefit of baseball and everyone else.
"He was a giant. He was the most overlooked superstar in the history of baseball." — Billy Crystal
"A joyful celebration! Perfectly captures the magic that was Yogi Berra. Entertaining and intimate." — Mark Johnson, Awards Daily
"An unabashed love letter to the great Yogi Berra. I loved it!" — Leonard Maltin, LeonardMaltin.com
"It Ain't Over" will be shown at the Mary D. Fisher Theatre June 2-8. Showtimes will be Friday, Saturday and Sunday, June 2, 3 and 4 at 4:00 p.m.; and Monday, Tuesday, Wednesday and Thursday, June 5, 6, 7 and 8 at 7:00 p.m.
Tickets are $12, or $9 for Film Festival members. For tickets and more information, please call 928-282-1177. Both the theatre and film festival office are located at 2030 W. Hwy. 89A, in West Sedona. For more information, visit: www.SedonaFilmFestival.org.