Sedona News – The Sedona International Film Festival is proud to present the Northern Arizona premiere of "Dealing With Dad" showing May 12-18 at the Mary D. Fisher and Alice Gill-Sheldon Theatres.
"Dealing With Dad" was a hit at the recent Sedona International Film Festival where it premiered to rave reviews.
Tom Huang — the writer/director of "Dealing With Dad" — will be in Sedona to host the first screening on Friday, May 12 and do a live Q&A with the audience after the film.
Margaret Chang appears to have the perfect little life as a successful corporate project manager and mother of two, along with her laidback husband, Jeff. Everything starts falling apart, when she gets word that her overbearing dad, Jialuo — whom she despises and doesn't talk to anymore — is despondent and won't leave the house.
She calls her older brother, Roy, who has been dealing with a separation from his wife by binge eating, and he tells her he knows nothing of this. Margaret then calls their youngest brother who lives with their parents and discovers that their dad has lost his job and for the past two months and has been laying around the house. Margaret reluctantly decides she has to go back home to figure out what's going on, and forces Roy to join her.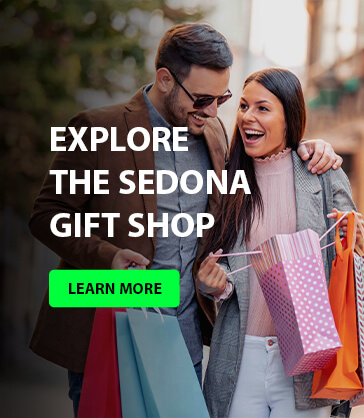 When they arrive, they find out that their dad is clinically depressed and needs treatment. He thinks he's just fine and fights tooth and nail not to take his anti-depressant medication. Nobody knows how to handle it, and, as it turns out, everyone prefers him depressed because he's much easier to get along with.
"Dealing With Dad" follows Margaret's journey as she and her brothers try to get their Dad on the road to recovery while also dealing with their own personal problems.
In the end, Margaret realizes trying to get her father well isn't the real issue for her … it's trying to figure out what her relationship with her father actually is. Somehow, she's able to find some humanity in him and comes to the conclusion that if she wants a relationship with her dad, she needs to let go and accept him for the difficult pain that he is, because he will never change.
"Dealing With Dad" will be shown at the Mary D. Fisher and Alice Gill-Sheldon Theatres May 12-17. Showtimes will be Friday, Saturday and Sunday, May 12, 13 and 14 at 4:00 p.m.; Monday, May 15 at 7:00 p.m.; and Wednesday, May 17 at 3:30 p.m.
Tickets are $12, or $9 for Film Festival members. For tickets and more information, please call 928-282-1177. Both the theatre and film festival office are located at 2030 W. Hwy. 89A, in West Sedona. For more information, visit: www.SedonaFilmFestival.org.