By John Martinez, Vice Mayor
Sedona AZ (July 27, 2017) – This month's article from me will be on a subject about which I am deeply passionate. Being on city council for over five years has required me to address many issues facing the city and the possible effects they could have on its residents and visitors. They range from agreeing to putting street lights on 89A, single trash hauler, sign codes, and a wireless master plan to name a few. However, the one subject that I believe is most important but gets little attention is sex and human trafficking.
My wife and I do not have children, but we have numerous nieces, nephews, and friends that do have kids. I would hate to think that they could be targeted or tricked and placed into this type of environment. Here are the facts concerning this despicable practice.
Human trafficking is a form of modern-day slavery involving the illegal trade of people for exploitation or commercial gain and sex trafficking is the use of force, fraud or coercion to recruit, harbor, transport or obtain a person for the purposes of a commercial sex act.
I am sure a number of you reading this article will question whether there really is a problem in Sedona or the Verde Valley concerning this issue. Well let me tell you my friends, it is real. There is a common myth that because we live in Sedona it must be happening "somewhere else, " happening to "somebody else," "it is a victimless crime," it is in the "bad part of town," or it is a "women's issue."
According to the United Nations, the growth rate of human and sex trafficking outpaces all other forms of illegal enterprise. It is a $150 billion business, that's right I wrote billion, and over 66 percent is in sex trafficking. There are over 27 million slaves in the world today, more than any other time in history.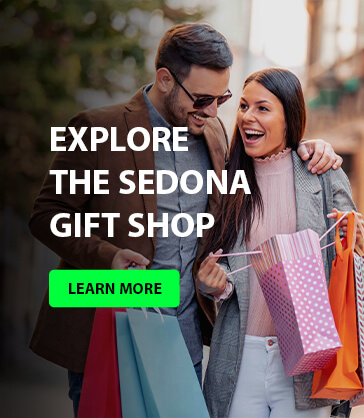 According to the U.S. Department of Justice, 80 percent of children involved in sex trafficking in the United States are U.S. citizens. One out of three teens on the street will be lured into the "life" of sex trafficking within 48 hours of leaving home. According to Shared Hope International and the organization TRUST, Training and Resources United to Stop Trafficking, these kids are often rented for sex acts with 10 different men per night, seven nights a week, for an average of 5 to 7 years, when unfortunately many perish after such abuse. In addition, the sex traffickers make on average $175,000 per child per year. Arizona has documented children being forced into this trade with an average age of 14 and some as young as eight. Know that this could be your daughter, your son or any loved one.
If you are asking who is at risk, it is the vulnerable (homeless, runaway, bullied, abused, foster children) who are most at risk. Even those teens who are confident and self-assured are also at risk. The warning signs that your child, niece or nephew is possibly under the spell of a sex trafficker are as follows: older boyfriend, tattoos or branding, expensive items (jewelry, clothes), vocabulary, isolation, or signs of abuse. The state of Arizona mandates that the following groups or guardians report to the legal authorities if they suspect sex trafficking is involved: health care professionals, counselors, social workers, peace officers, members of the clergy, school personnel, parents or stepparents of minors, domestic violence victims advocates, and anyone having responsibility for care or treatment of minors.
Parents, know the warning signs, know the social networks and "apps" your children are using, monitor your child's online friends, discourage posting selfies, and turn off geo-locations features.
So now I'm sure you are asking how can I help or become involved? Please observe and listen, know the warning signs, educate your children, nieces and nephews about predators that want to take advantage of the situation, support and attend seminars that are conducted by our organization, the Coalition Against Human Trafficking – Northern AZ, and report cases to the Sedona Police department at 928-282-3100, or the National Human Trafficking Hotline at 888-373-7888. Remember; if you see something, say something. The website for the local chapter of Coalition Against Human Trafficking – Northern AZ is CAHT-NAZ.org.
The views that I am expressing are my personal opinions and not necessarily the opinions or positions of the city of Sedona or the City Council.