By Sandy Moriarty, Mayor
Sedona AZ (November 30, 2018) – I hope everyone is having a fabulous fall in Sedona, one of my favorite times of the year. This is the ideal time for outdoor activities, and fall colors in Sedona usually peak in the first part of November. Now that election season is over and Home Rule was approved by a 2-1 margin, the city is moving forward with a strong mandate to implement the Transportation Master Plan, a first in the nearly 47 years I have lived in Sedona. The need for traffic improvements – the projects collectively known as Sedona in Motion (SIM) – is something that most residents agree is important.
No one project will fix everything, but the combination of all SIM projects will make a significant difference in improving traffic flow both during both congested periods and other times.
Traffic projects are complex undertakings and involve coordination with multiple governmental entities as well as residents and businesses. We who live and work in the most beautiful place on earth will need to have patience as the projects are rolled out over a period of perhaps 10 years or more. Some of you have heard me say that government moves at the pace of a narcoleptic snail. These projects will be a good example of the snail in its full glory. Please remember that nothing happens fast, and in many instances, that is a good thing.
One example is the drainage improvement project underway on Little Elf drive and the city-owned property just to the north. Things were moving nicely but had to be paused when the Arizona Department of Environmental Quality needed to approve the use of a relocated water line, delaying completion.
I expect our SIM projects to follow a similar path at times. We are now in the design phase on several, evaluating the effects on both public and private properties, and it is in the design phase that we can mitigate and negotiate to keep harmful consequences to a minimum. At present we have only conceptual designs, which are very different from final designs. I ask that all of us, as neighbors who share a desire for improved traffic flow, remain open, positive and willing to work together and compromise to develop the final designs.
Recently a citizen representing a group of Sedona's Generation X, Y and Z-age residents came to a city council meeting to declare that their group was YIMBY – Yes, in my backyard – for SIM bicycle and pedestrian transportation improvement projects in their neighborhoods. They are excited for these changes, and so am I.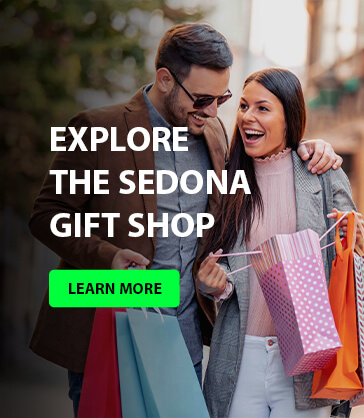 Some of the SIM projects in motion now are:
Uptown roadway improvements. We continue to seek stakeholder and public input, with final design expected to be complete by February 2019. I hope you took the opportunity to submit your median design ideas on our public survey. The city expects to break ground in Uptown after the spring tourist season.
Y bypass lanes. Because the intersection is within ADOT right-of-way ADOT is the managing agency for the project and will share costs with the city. The city is working with adjacent business and property owners to maximize parking space retention and ensure access needs are met. Assuming design and right-of-way acquisition proceed as planned, construction is expected to begin in fiscal year 2021. 
Pedestrian crossing near Tlaquepaque. This project proposes construction of a pedestrian bridge, tunnel, or other crossing of SR 179 near the shopping area. The city plans a feasibility study as a first step; factors that will influence the preferred alternative include existing infrastructure, utility conflicts, existing trees and vegetation, floodplain, and potential future SR 179 widening. The management of the shopping village is a fully committed partner in this project and will contribute funding for the feasibility study.
The city is committed to supporting the health of our businesses during construction and we will continue to keep everyone informed about all Sedona in Motion projects. It's up to you to show up and stand up to keep our improvement projects moving forward, and to offer your very important input during the design process. Sign up for SIM news emails at sedonaaz.gov/simnews, read our SIM new releases, and call or email the city with comments and questions.
The opinions expressed above are mine alone and do not necessarily represent the views of the Sedona City Council or any other organization.