Sedona News – The Sedona Chamber of Commerce & Tourism Bureau will host Strategies for Success: Boost Your Winter Business with Marketing on December 7.
Presenters from the various media will showcase their companies and they will have time at the end of the presentations to meet with individual businesses. This event was created to help support our local businesses by giving these marketing experts an opportunity to explain the benefits of advertising their medium, whether its radio, newspaper, magazine or television — and discover programs the Arizona Small Business Development Center offers.
"Winter is historically a slow tourism season for Sedona," Michelle Conway, president and CEO of the Sedona Chamber of Commerce & Tourism Bureau stated. "It's for this reason that we worked to present a new idea for our Strategies for Success Workshops.  A consortium of marketing experts has been gathered to provide their insights into marketing for small business success. We hope you'll join us for this important event that will provide you with the steps needed to thrive not only this winter, but in any season."
Strategies for Success: Boost your Winter Business with Marketing is sponsored by APS. The event begins on December 7 at 8:30 a.m. to 10:00 a.m. at the Courtyard by Marriott Sedona, 4105 State Route 89A, Sedona in the Red Rock A room. This free event will be a smaller version of a trade show for B2B, and those planning to attend are asked to RSVP at sedonachamberevents.com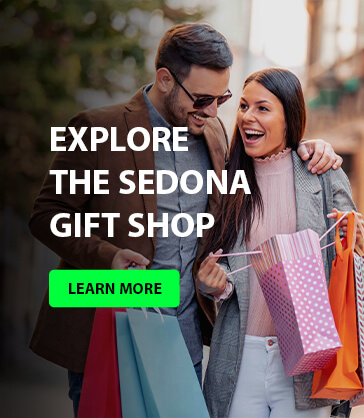 Participating media includes Comello Media Services, Evolve Media Sedona, KNAU, Arizona Public Radio, KYBC Radio – Yavapai Broadcasting, Red Rock TV – Channel 16, Red Rock Values, Sedona Monthly, Sedona Red Rock News, Stone Canyon Media, Verde Valley Newspapers and Yavapai College SBDC.
Randy Rieger, sales manager for Red Rock TV, expresses that their participation in the Strategies for Success Seminar is essential. "We feel and have always felt that supporting the Sedona Chamber events, as well the businesses in Sedona and the Verde Valley, is a key part of our business model. We really view our clients as partners. So being involved and supportive in community events is important to Red Rock TV," he said. "Our client's needs come first."
Josh England, community outreach manager KNAU, Arizona Public Radio relies upon staff and partners who are scattered throughout the region. "We are committed to engaging in information sharing sessions such as this and maintaining a pulse on the communities we serve. Sedona (and its business community) is a major contributor to the region's tourism draw," he said. "In an endless sea of options for advertising products/services, utilizing the right medium at the right time is paramount to connecting with the right people."
To register for this event: Sedonachamberevents.com