Sedona AZ (May 6, 2018) – The Music in the House performance series is excited to present it's concluding concert of the 2017/2018 season, a return concert of the wonderfully unique and different indie folk trio Yarrow, Saturday, May 19th at 7:00pm (doors open at 6:30 p.m.). Tickets are $10 at the door and online at showtix4u.com.
Yarrow is a collaboration of local Sedona artists Patty and Tom Hoisch and Patricia Fonseca, three outstanding musicians who share the desire to push the boundaries of the familiar.  Formed in 2011, the band takes it's name from an uplifting, healing herb that grows everywhere. Blending the electric cello and djembe with guitar, vocal harmonies and poetic lyrics, these wonderful musicians offer original songs and familiar favorites with a twist of the unexpected.
Yarrow can often be seen playing at Vino Di Sedona, with Patty Hoisch seen doing her solo tunes at the Camp Verde Library Music In The Stacks series. "Yarrow's music gives us a breezy, walking in the park, gazing at the stars, meet me at the gazebo, '70's feeling, and we love every minute of it!" – Larry and Leslie Latour.
Recognizing how diversity in their backgrounds allow their collaboration to explore new musical territory, Tom, Patty, and Patricia cross folk and rock music with classical music and poetry. With two part harmonies, haunting cello lines, and funky rhythms, the result is a continually evolving sound and aesthetic. 
Patty Hoisch learned how to read and play music as a child and has been writing original music ever since she discovered how to break the rules. Her versatile voice, guitar playing and touching lyrics flow throughout Yarrow's works. "Hearing Tom's cello with Patricia's beautiful voice perform something I've written is the closest I come to the sensation of flying, outside of a dream."
Music has always been essential to Patricia Fonseca. She has a long history of singing and songwriting, and brings her clear voice, instinctive harmonies, and percussion to the trio. Her literary background and poetic heart are reflected in her songs, and her wit and humor keep things honest.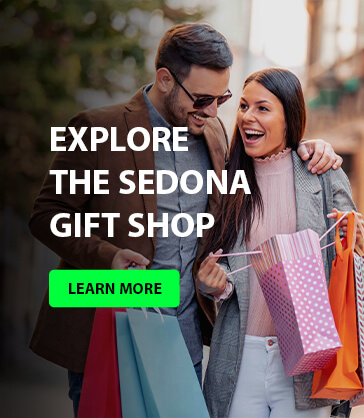 Cellist Tom Hoisch is a member of the Arizona Opera Orchestra, and has played across the U.S. in the Nashville Symphony, Pasadena Symphony, Denver Symphony, and Colorado Music Festival (Boulder). He has performed as a soloist with three orchestras in California, as well as in Denver and Boston. Tom's ability to blend his classical proficiency with electronic effects adds to the distinctive sound that is Yarrow.
The Sedona Hub (previously the Teen Center) is the rapidly growing new live performing arts venue offering performance, classes and rehearsal space to those whose passion it is to entertain, teach and hone their skills as live artists. Visual artists' work is featured in the Artspace and special events that include the live performing arts are welcomed.
Don't miss this special Music In The House show with Yarrow in the intimate space at The Hub Saturday, May 19th  at 7pm. Yarrow can be heard on Youtube doing their original tune "Yarrow: Birds Could Talk"  Give a listen, and come on out!
Where: The Sedona Hub (525B Posse Grounds Rd, next to the Skate Park)
When: Saturday, May 19th, 7pm (door open at 6:30pm)
Tickets: $10 at the door, or online at showtix4u.com
For more information: http://www.sedonahub.org, call Larry and Leslie Latour at Music in The House, 207-907-9365, or email lchwhiteiam@yahoo.com