Sedona News – Each month, the Sedona Renegades Artist Group invites a renowned guest artist to show their work in the Renegades exhibit at the Sedona Center for Harmony and Enrichment in Hozho Center.  For June, the group is delighted to announce that Sandra Beck will fill that role.
The public is cordially invited to chat with her and view her memorable paintings at the venue's First Friday reception on June 2 from 5-7:30 PM.  Her works will remain on exhibit throughout the month.
The Renegades will also be supporting the Verde Valley Caregivers Coalition, an award-winning nonprofit that assists older adults in maintaining their independence and quality of life, during the month!  Linda Clark, Development and Communications Manager, will be present to describe the ways that VVCC serves the community, and a fundraising raffle of fine art works will be held for VVCC.
Sandra Beck has always been someone who knew when to move on, as a quick glance at her biography will attest.  A native of Maine, she trained at the University of Connecticut for a fulfilling career as a physical therapist.  But after 22 years, she was inspired by her love of gardening to relocate to rural Oregon and open a retail plant nursery.
When she later moved to Sedona, she discovered a love of painting and started a third career as an artist, beginning with watercolors and branching out to include oils and ceramics.  She studied under a veritable Who's Who list of notable local artists and was quickly recognized as one of the most gifted watercolorists in the area.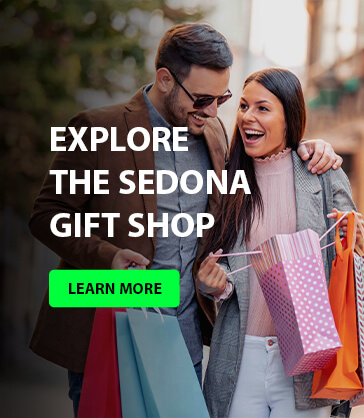 She has since gone on to receive many awards and accolades for her work, and her distinctive paintings have been widely exhibited and warmly received by collectors worldwide.   She has traveled extensively to paint a wide range of subjects, including landscapes, architecture, florals, and animals, and is also noted for her captivating portraits of people and pets.
And for over a decade, she has been one of Sedona's most esteemed art teachers, sharing her knowledge and techniques through classes, lectures and demonstrations, and individual lessons and mentoring.
Sedona Center for Harmony & Enrichment is a welcoming rental space for practitioners, artists, and event creators.  In addition to the Renegades art exhibit, it hosts sessions, classes, and lectures in a wide range of healing disciplines.  For information on renting this space, contact Tatia Fick at (928) 554-1951 or visit www.SedonaCHE.com .
The Sedona Renegades Artist Group is well known for organizing exhibits in Sedona venues and has been in residence at SCHE since last year.  Led by Jim Peterson, Carol Gandolfo, and Karen O'Donnell, the group features an outstanding guest artist each month plus many fine works by its distinguished member artists.
The Renegades include Jodie Ball, Betty Dion, Carol Gandolfo, Rick Gandolfo, Kerani Marie, Karen O'Donnell, Jim Peterson, Rafael Ramos, and Sylvia Strobel.  The exhibit can be viewed in the heart of gallery row on the upper level of Hozho Center, 431 State Route 179, Suite A6, Sedona, AZ 86336.  For more information, contact Jim Peterson at 602-828-7407 or Tatia Fick at (928) 554-1951.