Sedona AZ (April 8, 2013) – The community is invited to attend a spring concert featuring Sam Grandaw, a Verde Valley School Senior and vocal student. The concert will take place on Sunday, April 14th, 2013 at 2:00p.m. in the sanctuary of the Sedona United Methodist Church located at 110 Indian Cliffs Road in Sedona. Admission to the concert is free.
Sam Grandaw has always loved music. He was introduced to music at a very early age when he joined a children's choir in his hometown of Cape Cod, Massachusetts. It is during this time that he found a love for classical music, opera and musical theater.
During the recital, Grandaw will perform several of his favorite songs, including music written by Schubert and Faure as well as a few selections from his favorite Italian operas. In addition, he will also perform "Silent Noon" by Ralph Vaughn Williams. "Silent Noon is definitely one of my favorite pieces ever written," Grandaw stated, "because the music seems to breathe in this way that is simply impossible to describe".
Sam Grandaw is a Sedona resident and senior at Verde Valley School. He spent three years with the Phoenix Boys Choir and has performed with the choir throughout the USA and Japan. He has sung with the Phoenix Symphony in "Hänsel und Gretel" and "Carmina Burana." He has also performed a solo from Pergolesi's "Stabat Mater" with the Boston Muir Quartet and sang with Arizona Opera Company as one of the spirits in their 2008 production of Mozart's "The Magic Flute." He currently studies with Thomas Jones in Phoenix and Mizusu Kitazumi and Daren Burns at Verde Valley School.
During high school, Sam placed first in his division of the NATS Valley of the Sun chapter's Classical Competition on two separate occasions. He has also placed second and earned honorable mention in his divisions of their Musical Theater Competition. He has been awarded the Verde Valley Concert Association's highest honor, the Pranspill Scholarship, and he has competed at the national level in the Classical Singer Competition the past two years.
Sam spent time on the stage in roles such as Pirelli in Verde Valley School's 2009 production of Sweeney Todd and Puck in the VVS's 2012 production of William Shakespeare's A Midsummer Night's Dream. This spring, he will play Peter Pan in the VVS production of "Peter Pan" on May 17th, 2013.
Sam will go to Tanglewood this summer as part of the Boston University Young Artists Program. He will study with world-renowned teachers and singers for six weeks at the Massachusetts music mecca for six weeks and will sing the Mozart Requiem with the Boston Symphony Orchestra on July 27th, 2013.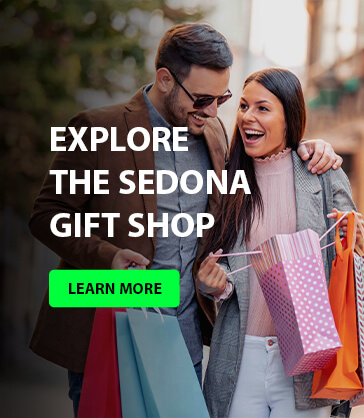 The concert will also feature pianist Stephen Schermitzler. Schermitzler has been studying piano for 20 years and has been a collaborative pianist since the age of 12. In 2010, he earned his Bachelor's degree in music composition from Arizona State University. Currently he serves as a prominent musical theatre director, collaborative pianist, and vocal coach in Phoenix.
Sixteen year old vocalist Kresley Figueroa will also perform. Figuero was born in San Juan, Puerto Rico and now resides in Flagstaff Arizona where she is a Junior at Flagstaff High School. She began formal voice studies at age 10 with Deborah Raymond, Associate Professor of Voice at Northern Arizona University and was admitted to the Juilliard Pre-College Program in New York City at age 13. Currently, she performs this season with the Verde Valley Sinfonietta.
The concert will also include instrumental performances by Cellist Aurora Lawrie and her sister, Viveca Lawrie on trumpet.
Aurora Lawrie is a Sedona resident and a student at Verde Valley School. She began her cello studies in Sedona at the age of 11, and currently studies with Mary Ann Ramos, cello professor at Northern Arizona University. Aurora was principal cellist of the NAU Academy Orchestra in 2010-11 and 2011-12 and currently plays in the Phoenix Youth Symphony and the Verde Valley Sinfonietta. She has performed in solo recitals and chamber groups at Sedona Public Library and in the Verde Valley Concert Association's annual Rising Stars concerts for the past three years.
Viveca Lawrie began her trumpet studies in Sedona in 2009 at the age of 10, and currently studies with David Hickman, trumpet professor at Arizona State University. Viveca played in the Northern Arizona University Academy Orchestra from 2010 to 2012. As an 8th grader, Viveca was selected by audition to be a member of the Phoenix Youth Symphony, where she has played Tchaikovsky's Symphony No. 5, and Stravinsky's Rite of Spring. In 2012, Viveca performed on both trumpet and piano in the Verde Valley Concert Association's annual Rising Stars concert.
The concert is sponsored by the Sedona United Methodist Church. After the concert, everyone is invited to stay for a reception. For more information, please contact the church office at 928-282-1780 or visit their website www.sedonaumc.org.