Sedona AZ (November 6, 2018) – Sedona residents are invited to shape the future appearance of 89A in Uptown. The city wants to hear – and see – your concepts, ideas, themes and thoughts for the design of a roadway median included in the Sedona in Motion (SIM) transportation improvements.
The median is part of the Uptown Roadways Improvements SIM project and will divide traffic lanes along State Route 89A between Forest Road and the north end of Uptown, just past Art Barn Road. The raised median will limit uncontrolled pedestrian crossings, reduce vehicle turns, and enhance the appearance of Uptown.
But what should it look like? Residents are asked to tap their own creativity to help with the aesthetics.
"Our goal is to give everyone an opportunity to provide design input," says City Manager Justin Clifton. "We think there's a pretty good chance that some unifying theme, or at least a few popular themes, will emerge from the ideas we receive. How great would it be if everyone in Sedona knows they contributed at least a little of their own creativity to the future Uptown?"
How to share your idea. Submit them online at sedonaaz.gov/medianconcepts no later than 11 p.m. on Nov. 26.  Any and all median design concepts, ideas, themes and thoughts are welcome. You can describe in words the design elements you'd like to see, simply suggest a theme, or even upload a digital sketch, photo, video or PDF of a detailed design.
Things to consider. The median will occupy a space four feet wide; the height is flexible. Consider views, materials, colors, art and overarching themes. In addition to being aesthetically pleasing, the median must function as a barrier to jaywalking.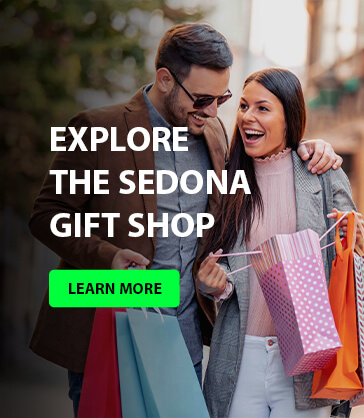 How your idea will be used. This is not a contest but a gathering of ideas and search for themes. City staff will review all the submittals to find common themes and the information will be given to professional landscape architects and traffic engineers to be used in the creation of final alternatives. These alternatives will be presented to the Sedona City Council, which will approve the final design.
About the Uptown Roadways Improvements project. In its entirety, the Uptown project includes a combination of street, hardscape and landscape improvements designed to control and improve traffic flow and mitigate a variety of causes of delays. In addition to the median, the Uptown project envisions a central and northern roundabout, additional southbound travel lane, and one-way access from SR89A to parking via Schnebly Road. After many more opportunities for business and resident stakeholder input, construction in Uptown is expected to begin after spring 2019.
Travel time data shows that currently, with no traffic, it takes seven minutes to travel from the Trout Farm to the Y; the baseline for a severely congested trip has been identified as 42 minutes. The Uptown improvement project was modeled and shows a reduction from 42 minutes to 15 minutes in severely congested conditions.
Stay up to date. Subscribe to SIM news at sedonaaz.gov/simnews. Unsubscribe at any time.