Cottonwood AZ (October 14, 2018) – At Truvy's beauty shop in Chinquapin Louisiana the motto is: "There is no such thing as natural beauty." The women are all sass and brass. Gossip, revelations, and witty Southern banter flow like refreshing sweet tea on a hot summer day. Through clouds of hairspray six Southern spitfires gather each week to gossip and support each other through thick and thin. But those bonds are about to be tested when the ladies face a life-changing event. Infused with heart and humor, Steel Magnolias is a hilarious story of love, loss, and enduring friendship.
Presented by Red Earth Theatre, Steel Magnolias draws on playwright Robert Harling's real life experience with his sister's death, and is a tribute to the love, friendship and support of the female characters who, as the title suggests, are as delicate as magnolias but as tough as steel. 
 This timeless comedy will have audiences both rolling with laughter and grabbing their handkerchiefs.  The talented ensemble cast includes Red Earth full stage production regulars Terra Shelman as Truvy Jones and Ashlee Threlkeld as Shelby Eatenton-Latcherie, Mary Gladieux as Clairee Belcher, Tricia Greer as M'Lynn Eatenton, and Joan Westmoreland as Ouiser Boudreaux and Red Earth new comer Tisha Taylor as Annelle Dupuy-Desoto.
Championed by long time Red Earth Theatre actress Terra Shelman, Steel Magnolias is directed by Mindy Mendelsohn. Producing Artistic Director Kate Hawkes says, 'We are so fortunate to have Mindy at the helm of this production. I personally am delighted to – as a producer – watch this talented cast unfold the show knowing it is in excellent hands."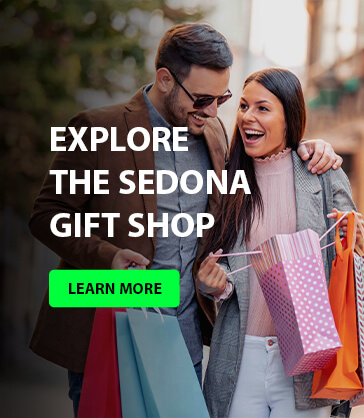 Red Earth Theatre, whose mission is to bring live theatre to the Verde Valley, is thrilled be returning to Old Town Center for the Arts (having previously produced 'Painting Churches' and 'Crushes and Bouquets' there), with 'Steel Magnolias' in the intimate space of Studio B.
There will also be an opportunity to meet these women when Red Earth Theatre brings excerpts from Steel Magnolias to the second of their monthly series at Tlaquepaque on Thursday October 18th at 7.30pm
 You are invited to join Red Earth Theatre and sit a spell with these hilarious, charming and relatable women. 
Performances take place on  Friday, October 12,  Saturday, October 13, Friday, October 19, and Saturday, October 20 at 7:30 p.m. at and a matinee performance at 2 p.m. on Sunday, October 14.   Ticket prices are $15.00 in advance and $18.00 at the door.  Online tickets are available at www.showtix4u.com or call 866-967-8167. Tickets (cash or check only) also available in advance at local community outlets: Clark's Market, previously Weber's (VOC), Literate Lizard (Sedona) Mt Hope Food (Cottonwood).  
Red Earth Theatre provides a platform to inspire and nurture many voices through live performance, and encourages dialogue exploring the human experience in our diverse communities. As a nonprofit, tax-deductible contributions are a main support for their work. Thrivent Financial has generously sponsored this production.  For more information about Red Earth Theatre and how you can support them please visit the website at www.redearththeatre. org or email info@redearththeatre.org