By Stephen DeVol, Publisher

Sedona AZ (November 25, 2018) – Take a drive down the hill on Highway 89a about 2.5 miles south of Sedona and look to your right and you will see El Rojo Grande Ranch. It's the open riparian area just before Sedona Shadows Manufactured Home Park. El Rojo Grande has been sold and the new owners, who also own Sedona Shadows, are requesting a zone change to allow them to build a 688 space mobile home and RV park on the 172 acre site. El Rojo Grande is located outside the Sedona City limits and part is in the flood plain.
This application seeks to rezone (change the zoning map for the subject site) from the existing RCU-2A and R1L-70 zoning designations to PAD in order to develop Rojo Grande Sedona.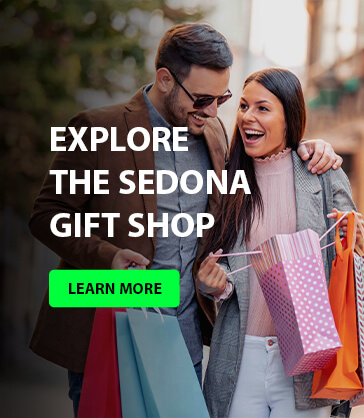 Do not let selfish men or greedy interests skin your country of its beauty, its riches, or its romance.
– Theodore Roosevelt
In 1907, in a message to Congress, archconservative Teddy Roosevelt issued this dictum: "To waste, to destroy, our natural sources, to skin, and exhaust the land …will result in undermining in the days of our children the very prosperity which we ought to hand down to them amplified."
The public is invited to comment by December 11, 2018. Visit www.ElRojoGrandeSedona.com  for a more complete and comprehensive report on the proposed project. There the reader will find photos and videos and the scope of this project will be found. Most importantly it is here that hearing dates and directions on how to get involved  can be found.
Dec. 20 meeting @ 9am.  Agenda will available exactly 1 week before on Dec. 13.  This will be the first "Work Session" that the county has ever held.  There will be no public comment, and they will not be agendized for a decision, as they will need a public hearing prior to decision.  There are 2 other zoning matters that will be discussed by P&Z before Rojo Grande.  After the presentation, the whole Commission will be transported to the Ranch for a site visit.  (We believe that is still considered a public meeting, so the public could not be excluded from that site visit).  
The Public Hearing and potential P&Z decision FOR THE ROJO GRANDE DEVELOPMENT is scheduled for January 17, 9am in Cottonwood.  
That means that the 
earliest the Supervisors could take up the P&Z referral would be on Feb. 20.
See the published
P&Z and Supervisor's schedule
. Please check the web site for updates and we will keep the readers appraised of the schedule and any changes.