Sedona AZ (November 16, 2012) – To put the joy back into holiday shopping, Pop-Up Sedona Gallery in Hillside Sedona Center has announced its first "Holiday Art Extravaganza", to be held the entire Black Friday weekend (November 23-25).
The event features many unique gift ideas that will fit any budget, all of them crafted locally by Sedona artists and none of them available anywhere else. And as always, a portion of each sale is donated to the Verde Valley Sanctuary, a charitable organization offering a safe haven for victims of domestic abuse. Verde Valley Sanctuary provides shelter, community outreach, and legal advocacy services for women and children in their time of greatest need.
The event also features seasonal refreshments plus a free raffle of three unique art works. No purchase is necessary to enter the raffle, and the winner does not need to be present for the drawing, to be held on Sunday afternoon November 25.
Pop-Up artists will feature special offers on unique gifts for your holiday needs, including numerous one-of-a-kind art pieces. Festive packaging is included with purchases of $25 or greater.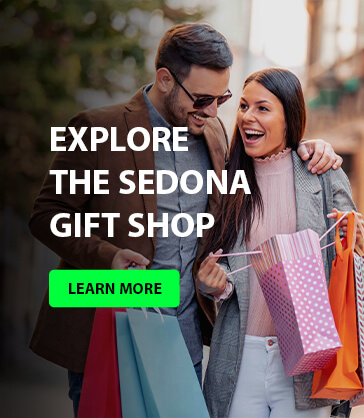 All of the artists represented by Pop-Up are local Sedona artists. A remarkable range of styles and mediums are shown, includes original paintings (oil, acrylic, watercolor), photography, metal works, sculptures, gourds, glass creations, jewelry, handbags, fiber clay sculpture, pottery and more.
The artists whose pieces are offered in the raffle are Komala Rhode (jewelry), Sharron Porter (painter), and Beverly Kievman Copen (photographer).
Pop-Up is located on the upper level of Hillside Sedona Center, 671 State Route 179 (about ½ mile south of the "Y" in Sedona). The gallery is open from 10 to 6 PM every day with an extra hour on Wednesday evenings – until 7 pm — as part of Hillside Sedona's "Weekend on Wednesdays."
More information about the gallery can be found online at .