On Friday, April 14th, from 3-5 pm, the Pumphouse Poetry and Prose Project will host a show in honor of National Poetry Month. The show will feature local authors and classic legends. There will be music, comedy, drama, and rhyme.
The show will feature Terra Shelman performing a scene from William Shakespeare's A Midsummer Night's Dream, playing Queen Titania, Queen of the faeries with Steve Jenness performing as Oberon. Terra will also be reading a poem by former United States poet laureate Joy Harjo accompanied by Cheryl Good on Native American styled flute.
Cheryl Good is one of the infamous good sisters out of Chicago, all of whom are involved with musical theater. On April 14th, Cheryl will be performing as an actress, vocalist, and flautist. Besides lending her musical talents, Cheryl will read a poem by Mary Oliver and another from "Visions of War, Dreams of Peace" a book of poems by American nurses in Viet Nam.
Camilla Ross, director of Emerson Theater, Mary Heyborne, elegant first lady of Sedona poetry, Diane Rose, and the vibrant Sondraya will read classic poems by Langston Hughes, Keats, Carl Sandburg and Maya Angelou.
Local authors Martha Entin and Constance Patrick will be reading from their recently published collections. Entin and Patrick recently debuted their books to a sold-out show and hope to attract a similar large and enthusiastic crowd this evening.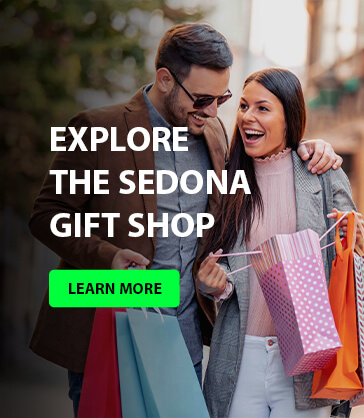 Randy Petty lives around the state and southwest, residing in his camper and following the nice weather. A recent winner of the Tucson Trail Haiku poetry contest, Randy will be reading from his collection "A Raw Blue Collar Life in Haiku".
Host of the Sedona Poetry Slam, Christopher Fox Graham will lend his considerable and dynamic talents with our lucky audience.
Paula Parente and Tim Young will read poems both together and separately. Tim will rock the house by playing the title track from his new CD – The Lucky Ones.
Rocker Gary Scott, a former Dore Records artist, will also bring his guitar, performing with Cheryl Good and Gary Every as part of the Zoot Suit Zebras
Poetry and Prose events are always hosted by award winning author Gary Every. Won't you join them on April 14th at the Sedona Public Library for a rocking poetry show in honor of National Poetry Month.