Sedona AZ (May 17, 2018) – Friday May 25th, the Poetry and Prose Project will celebrate the words of Arizona author Edward Abbey as well as feature the words of two local poets, Rachel Polen and Tim Young.  
Poetry and Prose Project shows have been so successful recently promoters were left wondering how they could top the next event.  Organizers were left wondering which words needed to be heard during these tumultuous times.  They decided upon the words of Edward Abbey, champion of individual liberties and environmental activism.  His beautiful words describing the landscape of the southwest often read like poetry.  Author Gary Every and sculptor John Soderberg will perform a short theatrical piece based upon Ed Abbey's words and inspired by local writer James Bishop Jr's biography of Abbey, Epitaph for a Desert Anarchist.   With his deep gravelly voice and charismatic presence, who else could be asked to read the words of Ed Abbey concerning liberty and wilderness except John Soderberg.
The Poetry and Prose Project also wanted to celebrate two new poets emerging onto the local scene.  Rachel Polen has devoted almost her entire adult life to the Healing Professions and Creative Arts. Rachel has been a Yoga Teacher, Massage Therapist, and Life Coach for almost 20 years.  She has served many different settings and populations including mental health facilities, prisons, senior care, and children's programs.  Rachel has expanded her healing practice with her education and passion for the Creative Arts as a  storyteller, actress, and writer.  Rachel had a successful private practice in New York, as well as her plays produced Off-Broadway, NY.  She will be reading her poem Holy Ground from an experience while performing spiritual services at NYC Prisons and Juvenile Facilities.
Tim Young is best known around town as a rock and roll performer.  His shows have earned a reputation for his mastery of guitar and high energy infectious personality.  Singer/songwriter Tim Young has always been fascinated with pen and paper. In recent years his poetry and prose have come under deep focus. He has completed drafts of four novels, but poetry is the force always singing to his soul. The Beat writers are a major influence. And, of course, rock n' roll.
Long time Sedona resident, James Bishop Jr. wrote the definitive biography of Edward Abbey Epitaph for a Desert Anarchist.  Bishop was given unprecedented access to diaries and personal papers to tell the story of this fierce idealist and complex personality.  Abbey's books such as Desert Solitaire and The Monkey Wrench Gang became instant and controversial classics.  Bishop spent many years as a high profile journalist and had a second career in Hollywood.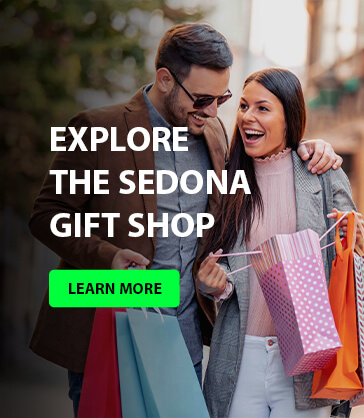 The hands of John Soderberg dot the Sedona landscape and now Soderberg's voice will paint the words of Ed Abbey as he describes his beloved southwestern landscape.  Abbey believed that "Wilderness is not a luxury but a necessity of the human spirit."  Soderberg played the role of Ed Abbey at an Abbey celebration in January and promoters of the Poetry and Prose Project wanted that deep voice to speak those insightful words one more time.
Musical guest for the evening of May 25th will be former founding member of the band Stone Ground, Gary Scott.  Gary has lived in Sedona on and off for decades, also spending time in Alaska, Aspen, Malibu and the Navajo Reservation.  To keep himself entertained, Mr. Scott performs at open mics around the Verde Valley and is also part of the poetry jazz band the Zoot Suit Zebras.
Poetry and Prose Project events are hosted by Gary Every.  Gary is the author of nine books including Shadow of the OhshaD, The Saint and the Robot, and Mariachi Skull, The Confessions of the only Gringo in a Mexican Kitchen.  His newspaper columns have won several awards for pieces such as "The Apache Naichee Ceremony" and "Losing Geronimo's Language". 
Won't you join us 5 pm, Friday, May 25th at the Sedona Public Library for the newest Poetry and Prose Project event when we celebrate the words of Ed Abbey, words which need to be heard in these troubled times, as well as listen to the voices of two strong and powerful poets, Tim Young and Rachel Polen.