By Virginia Volkman, Director
Sedona AZ (November 2, 2018) –
Recently, we announced the winners of Sedona Public Library's 60th anniversary writing contest and published excerpts from the first-place winners in each age category. In this column, we're pleased to present the entire submission from young local poet Felicia Foldes, the third-place winner in the teen category.
In her inspiring poem, Felicia describes 60 library programs and activities she has enjoyed over the years, from her early childhood to the present day. Congratulations, Felicia, on your winning entry, and thank you for highlighting many wonderful library programs for people of all ages. We're delighted you consider the Library your "second home"!  
"All Booked Up"
By Felicia E. Foldes
 
Your head may start to spin when reading this poem,
But it has been so enjoyable in my second home
I started with Story Time when I was only two,
The Sedona Public Library watched me as I grew
Magic shows, fairy houses, Chess Club, Games Day,
StoryWalk at Sunset Park now stands proudly on display
 Six activities down, fifty-four more, and so…
Happy Anniversary to the library! Ready? Set?… Go!
 Singing Cowboy and Dusty, Music Morning with Annette,
CrafterTune, Embroidery—such experienced ladies that I met
 Tie dying, Sirius Lookers, I gazed at the eclipse,
I'm getting busier and busier—there's many more library trips!
 Paws to Read, Rocks and Minerals, JavaScript in the morning,
Summer reading, Healthy Heart, volunteering and cartooning
 Library lunches, crafts, and dancing,
Going and going, I'm advancing!
 Rock art, wolves, checking out DVDs,
My very first library card, forty more activities
 Colorful quilts, audio books, Matthew Henry Hall,
Hero show, movies…  Stick with me, that's not all!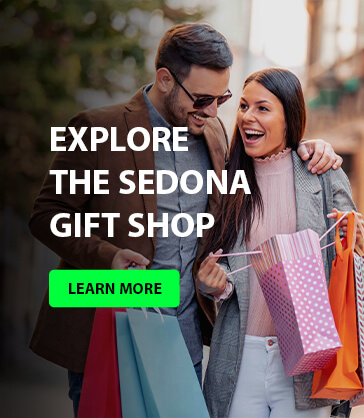 Christmas show with Santa—he always brings Mrs. Claus,
Let's give all of our librarians a roaring round of applause!
 Cline Library Archives, Camp Navajo,
Sedona Youth Theatre—it was no ordinary show!
 El Diá de los Niños, El Diá de los Libros,
Tengo doce años de edad.  ¡Oh dios mío!*  
*translation: (The Day of the Children, The Day of the Books
I am twelve years old.  Oh, my goodness!)
 Marionettes and a clown, Gross Science, Mindful Eating,
More than halfway to sixty, no way that I'm leaving!
 Preserving Hopi Culture, Make It and Take It, Animal Tracks,
Please keep on listing along with me, up to the max!
 Arizona Science Center, that makes forty-three,
Book Club, tragic Slide Fire photography
 Art exhibits, wildflower displays, Haiku program,
Friends of the Library Bookstore and Poetry Slam
 I met Sedona Schnebly's great-granddaughter—she gave an extraordinary speech,
Sedona greets me at the library door: offering an apple, out she does reach
 Black History Month with John Henry, poetry workshop…inspiration!
Concerts, model railroads, calming meditation
 Secret codes, reading prizes, trying out the Teen Zone,
Karen, Meghan, and Marcia always make me feel at home
 I'm one away from sixty, and now…last, but not least,
I've been reading all along!  Oh, what a delicious feast!
 With eighty-two thousand, nine hundred and sixty-five items to discover,
I will forever be a Sedona Public Library book lover!