Sedona AZ (November 18, 2013) – Imagine walking into a glittering, magical wonderland with an array of candies ranging from exquisite truffles to nostalgic candies, cuddly stuffed animals and incredibly unique toys. Welcome to Sedona's newest toy and candy store, Peppermint Zebra located in Hillside Sedona.
"The idea came to me to create a store that made people happy," said Karen Dilks, Peppermint Zebra co-owner with Pince Richman. "So it was a combination of creating a happy store with creative design, fantasy and fun."
Karen said in picking creative and educational fun toys for the store she relied upon her six-year old grandson, parents and other children's counsel to choose them.
"My grandson Gavin has a closet full of toys that don't interest him past the first hour of buying such," she said. "I wanted him to experience some of the great toys I had as a youngster. I wanted to find toys that would allow us time to play together, be creative together, learn together. "
On choosing the right candies for the store, Karen pulled out all the stops.
"A lot of work went into stocking the shelves," she said. "I didn't have the time to go to major trade shows, nor did I want to. I wanted to find more unique products and work with smaller companies. It took lots of research late at night for me to find the best and most affordable."
She also carries candies any Baby Boomer can recognize like Good and Plenty, Chiclets, Neccos, Boston Baked Beans, Sugar Daddies and Babies, Clark Bars, Look Bars, Pop Rocks, Whoppers, Milk Duds, Zotz, Zagnut, Slopoke, Black Cow, Dots, Clark & Look, Airheads, 5th Avenue and many others.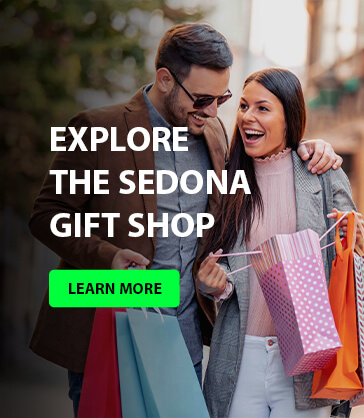 "I wanted to offer nostalgia," Karen said. "Candies that make you feel like a kid again."
Walking into the Peppermint Zebra is like stepping into a wonderland of sparkling sights and colors. She said it is the work of Master Designer Devin Terreson that sets the stage for the magical experience of Peppermint Zebra.
"What makes our store extra-special is the fantastic, whimsical design of our storefront and interior." Karen said. "Devin saw the vision I wanted and surpassed it on every level. He understands what fun and happiness is all about and it shows in Peppermint Zebra."
Wherever your eyes fall in the store there is always a cute stuffed-toy animal waiting to be seen. They hang from vines and trees in the ceiling and peak out from behind toys and candy displays. You almost feel that when the store closes at night they all come to life and come out to play. They are so life-like, you cannot help wanting to hold and pet them.
"Our stuffed animals exceptionally made and hand-sewn in the U.S.," she said. They are so beautiful, so precious.
No doubt about it, Peppermint Zebra is taking the candy and toy store experience in Sedona to a whole new level. Come to Hillside Sedona and experience the wonder.
Located at 671 SR 179 D-CT 2, Sedona, AZ 86336
Please call 928 282-0220 for more information.
Please like Peppermint Zebra on Facebook.