By Tommy Acosta
Sedona, AZ — Mike Pence has sealed his fate. He touched the third rail of politics, electrocuting himself with his call to ban abortions nationwide.
How could he be so dumb not to realize that with that campaign promise, he made the political mistake of his life?
He has become un-electable. I mean, didn't the anti-abortion Republican honchos get the message when they failed to make the political gains they thought they would make last general election?
This issue is pregnant with pitfalls for every Republican candidate.
Thou shalt not mess with woman's rights. It's her body, for heaven's sake! Men have no right to tell them what they can or can't do with their bodies or otherwise.
The fact is, male dominators are leading the charge to put an end to abortions.
Yes, one can look at a late-term abortion and see it as the taking of a human life, especially for those that believe life begins at conception rather than the moment the fetus leaves their mother and takes its first breath of air.
It's a terrible thought to contemplate.
Yet, it remains the woman's right to terminate when circumstances are so brutal they could not handle the birth, especially if the conception occurred because of rape or incest. Or the birth itself could end her own life.
Pence is done. Wiser minds in his party will not let him get to even first base.
And while we are at it, let's look at DeSantis and his stance. He too is hard against abortions and unless he softens his tone, he will lose in a presidential contest and probably in his primary as well, especially if Trump can stay out of jail.
Liberal, Moderate, Independent, Republican and even Conservative woman have abortions and would not be happy if a bunch of men took that choice from them, no matter their political affiliation. They would make their displeasure known at the polls. Republican candidates would be smeared if they fail to defend a woman's ability to make a choice or go full throttle against abortions, as dense Pence has. Think, Catch-22.
Trump sees it. He is playing coy and would probably just go limp and say the Feds should not be in the business of banning or allowing abortions, and that it is the perview of the state to ban or not to ban.
At least that would give women the option to travel or move to another state that's less stringent on the issue.
Many of those in favor of banning abortions say they are driven, compelled by duty and desire, to save the lives of the unborn.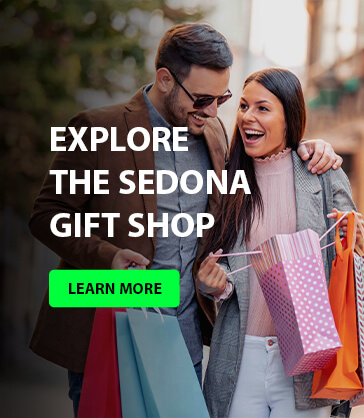 They call it murder. And that is their right.
But is there something more sinister behind the impetus to ban?
Editor's Note: Uh oh. Looks like Tommy is about to go off the deep end again.
But wait!
The following is not so farfetched, considering how deep I've plumbed in rantings gone before.
Perhaps there are people in the ruling echelons of our country who, with alarm, are viewing the rapidly declining birth rates as a very bad sign for America's future.
After all, they need worker bees to keep their factories humming smoothly and the profits coming in. They need soldiers to fight their profit-motivated wars. They need their techno-serfs and uniformed servants to maintain the lifestyles they have enjoyed through eons, ever since the dawn of conscious time.
Sure, we are getting Spanish-speaking brown bodies pouring in through our southern borders, but our masters especially want American born children, White and Black, to keep the world they control spinning to their advantage. Naturally, they want abortions banned, not because of love of life but rather the love of their own.
Sigh… But back to Pence and his stupid declaration that if he were to be elected president, he would ban abortions, nationwide.
Man, if I were one of the Republicans that control the party from behind the scenes, I would shut Pence up as quickly as possible before he ruins the next election.
Someone has to have a little talk with him. Make him see the light. You can't mess with abortions. To keep trying to shove the bans down the throats of modern women is idiocy.
Again, we can respect the ideals of Christian women who wish to fight for the lives of the unborn, but they should also realize that they are pitting themselves against fellow woman who believe in having a choice.
Men? Men should stay the hell out of this and stop making decisions that exclusively target women and their right to choose, a right they once had but was taken from them by Republican people born with no uterus.
It will be interesting to see, as the Republican field of candidate solidifies, who will openly call for an end to abortion and who will not.
This is one big can of worms bulging to be opened.