Benefit Concert and Toy Drive for The Verde Valley Sanctuary
Sedona AZ (November 27, 2012) – Studio Live presents Our Voices Are Alive: Women For Women Benefit Concert Saturday, December 8th at 7:30 pm. Featured artists include Adalia Tara, Sophia Angeles, Kayt Pearl, Adara Blake, Cara Marie and Danielle Miller. Tickets are $15.00 for general admission or $5 with your donation of a new unwrapped toy, doors open at 7:00 pm.
Enjoy an intimate night with local female singer-songwriters! These woman have freely offered their time and original music to benefit each woman and child at the Verde Valley Sanctuary. Hear the stories behind their songs as they share the stage in a Writers-Round performance. These women will sing their HEARTS out to make a difference in the lives of women who have suffered domestic abuse, acting as voices of empowerment, hope and compassion.
All proceeds will benefit the Verde Valley Sanctuary. There will also be a toy drive, so please bring a new toy for $10 off ticket price. Luigi DiGangi of "We Are All Divine" charitable T-shirt company has also comitted to donate 100% of the profits sold from t-shirts designed specifically for the event. For the whole month of December, 50% of the proceeds from all other t-shirt designs will go to the Verde Valley Sanctuary. T-shirts will be available at the event and online at: www.wearealldivine.com.
"Women for Women," will be a concert to remember! Please come out and support those most in need during this holiday season.
Our Voices Are Alive:
Our Voices Are Alive is a grass roots effort to bring empowerment through expression to women throughout Northern Arizona. They will be partnering with the Verde Valley Sanctuary in early 2013 to offer a variety of workshops to women throughout the community.
Verde Valley Sanctuary:
Verde Valley Sanctuary is a multi-service agency that responds to the presence of family violence and sexual assault in our community. The agency was founded in 1993 when a group of concerned citizens met, established a safe-home network, and began to develop and provide basic services.The Sanctuary offers a safe haven for victims of family violence, providing shelter, community outreach and legal advocacy services. www.verdevalleysactuary.org
The Artists: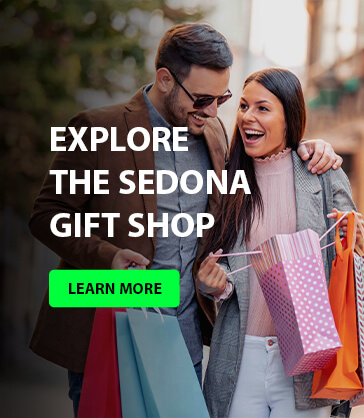 Adalia Tara – Baring her whole heart when she performs, Adalia Tara's style is distinct and versatile, from resonating, deep, bluesy lows to sweet, ethereal highs, her voice commands the space. www.adaliatara.com
Sophia Angeles – Her voice has been compared to Jewel and Taylor Swift and her songwriting has a sophistication and sensitivity that's rare for the age of 15. https://www.facebook.com/sophiaangeles11
Kayt Pearl – Kayt has played for audiences from local festivals to national stages, has guested on two movie soundtracks, recording a song for the soundtrack to "Sedona: The Motion Picture" . www.kaytpearl.com
Adara – Adara currently plays shows around the southwest as a solo artist as well as with "The Eventide Trio". She is in the midst of writing her next album which will be released in 2013. www.adarablake.com
Cara Marie – A singer/songwriter & recording artist from Austin area, Cara Marie delivers her stories/songs with a soulful voice & sunny disposition. Follow her on facebook under Cara's Mosaic. Cara Marie (unplugged) is also available at www.itunes.com.
Danielle Miller – Channeling the divine feminine through her voice and piano with inspiring lyrics to heal your soul. Featured in Sedona: The Motion Picture, Danielle is currently recording an album and training to be a therapeutic musician at VVMC. www.reverbnation.com/danimiller
For more information please contact the Sedona Performing Arts Alliance/Studio Live at (928)282-0549. Tickets are available online at www.studiolivesedona.com or at the Studio Live box office located at 215 Coffeepot Drive in West Sedona.
The Sedona Performing Arts Alliance is a nonprofit organization, 501(c)(3) that serves as a catalyst for community development through quality arts programming. We are dedicated to the advancement of the performing arts through education, live performance and artist support.