By Tommy Acosta
Sedona, AZ — In the upcoming fight between the city and companies that rent Off Highway Vehicles, the city is going to lose .
Simply put, the city has no jurisdiction over state-owned highways. Period.
It can manage its own streets and pass ordinances to promote public safety on them, but it can do nada to ban OHVs on S.R.179 or S.R. 89A.
Who remembers the fight over dark skies and the light poles on S.R.89A?
ADOT had its way no matter how hard the opponents fought. It's the same here.
Can one really believe that Polaris, with outlets across the country, would allow a precedent to be set where municipalities can ban OHVs on state-owned highways that run through their cities?
The answer is a resounding "hell no."
Again, this is not a judgement on whether those vehicles should or should not be banned from Sedona streets. This is simply an observation. The effort to ban the ATVs could be considered noble and meritorious but unless ADOT gets behind it, it's a lost cause.
The City of Sedona could lose tens of thousands, maybe hundreds of thousands in court and it will lose in the end no matter how much money it spends trying.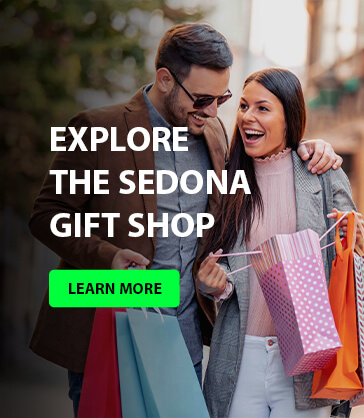 The city would have to show a record of accidents and tickets issued for driving those vehicles wildly on S.R. 179, S.R. 89A, local streets and communities. Is there a record? Most likely not. The city would have to prove OHVs are a danger to the citizens of Sedona. It would need facts to do it. And even if such records exist, they would not change the fact that the city does not own either of the highways that run through it.
Further, are there any stats or studies that show excessive wear and tear to the streets that run through the city caused by such vehicle tires?
One can cite Federal guidelines but can they be used to usurp ADOT's power? Not likely.
Personally, I rarely see off-road vehicles on either of the highways nor have I ever witnessed one being driven in an unsafe or irresponsible way. And I drive through Sedona almost every single day. I do not live in the sections of the city where ATVs impact the quality of life for residents. Nor do I own or rent such vehicles. I am neutral on this issue. It's the impossibility of the the public roads ordinance ever being legally adopted that I address.
Yes, it's an ambitious effort by the city fathers to ban these vehicles from our state-owned highways and perhaps warranted in one form or another, especially with the lack of safety standards these vehicles have.
But the fact is the city does not own S.R. 179 or S.R. 89A and presently has no legal right to ban them there.
The city does however have the right to pass anti-OHV ordinances prohibiting the vehicles from being driven on local and city-owned streets.
But that's it. Could it prevent these vehicles from being driven on any of the surrounding Sedoa-owned thoroughfares like Dry Creek Road? Perhaps. And maybe that could be an end run to get the ban done and effectively control OHVs.
But that too would probably be challenged in court.
The bottom line is that these vehicles, whether deemed unsafe or "not recommend by manufacturers for highway use," is that they are allowed to be driven, regardless of safety issues, on state-owned highways.
If the city actually passes such an ordinance the state will challenge it on the basis that these highways belong to them, and not the city, and will prevail. That's if ADOT has not given the city permission to ban them.
Polaris and the other companies that rent these vehicles will also take the city to court and sue the pants off the council. Such a ban, if imposed and supported in court, would destroy those businesses. They will hire the most expensive lawyers they can find and would fight to the bitter end.
Regardless of the merit for banning these vehicles from ADOT-owned highways running through Sedona, any effort to do so would end in a financial loss for the city.
Simply put, the effort will not gain enough legal traction to prevail.