Flagstaff AZ (June 11, 2013) – The NAU Summer Seminar series started June 5 and will run until August 14 with seminars focusing on politics, artistic explorations, and current issues that will appeal to a broad community of patrons. The seminars will take place in various places throughout Northern Arizona, including Winslow and Sedona.
"By expanding presenters, number of sessions, and locations out into the community, we hope to expand opportunities for analysis and civil discussion of key issues and values within the community during the summer months," said Chuck Connell, professor of History.
The series is sponsored by the College of Arts and Letters, the College of Social and Behavioral Sciences, the W.A. Franke College of Business, The Office of the Provost, and The Office of the Vice-President for Advancement. Community sponsors include the Museum of Northern Arizona, La Posada, APS, Sedona International Film Festival, Prescott Investor Services, Phil Lyons, John Edwards, Mike Beatty and John Sprott.
All lectures are free and open to the public. Campus parking is available for free in Parking Lot P13 and Parking Lot P62.
NAU Summer Seminar Series
June 19, 2013
"Security Challenges for US Foreign Policy: Syria, Iran & Afghanistan" by Paul E. Lenze, Jr. Lecturer and Internship Coordinator, Department of Politics & International Affairs
Native American Cultural Center, 5:30-7:00 p.m.
Free parking in Parking Lot P13
June 26, 2013
"Poetry and Poets in the White House: The Surprising Story of Literature and Power" by Paul Ferlazzo, English Professor Emeritus
La Posada Winslow, AZ, 5:30-7:00 p.m.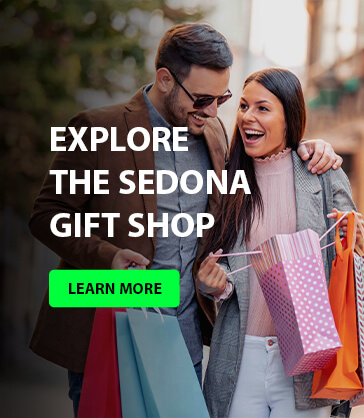 July 10, 2013
"The Gamble of the Casinos for the Native American Economy" by Wayne Fox, Assistant Dean, WA Franke College of Business and Levi Esquerra, Program Director, Center for American Indian Economic Development
Native American Cultural Center, 5:30-7:00 p.m.
Free parking in Parking Lot P13
July 17, 2013
"Protecting Yourself from Online Cyber-Criminals: Tips and Tools" by Jane Ginn, Managing Director, SedonaCyberLink
Mary D. Fisher Theatre in Sedona, AZ, 6:30-8:00 p.m.
July 24, 2013
"The Aesthetics of Conservation- Another Reason Why We Preserve Our Unique and Beautiful Lands" by Bruce Aiken, NAU Honors Artist In Residence
Sponsored by APS
Museum of Northern Arizona, 6:00-7:30 p.m.
July 31, 2013
"Tina Mion, Not Dead Yet: Thoughts and Paintings on Death and Dying" by Tina Mion, Artist
Mary D. Fisher Theatre in Sedona, AZ, 6:30-8:00 p.m.
August 7, 2013
"A Philosophy of Light and Space: James Turrell and the Roden Crater Art Project" by Matthew Goodwin, Lecturer, Philosophy Department
La Posada in Winslow, AZ, 6:00-7:30 p.m.
August 14, 2013
"Central Banks, Austerity vs. Growth, and the Worrisome Dynamic of the Global Economy" by Marc Chopin, Professor of Economics, W.A. Franke College of Business
Native American Cultural Center, 5:30-7:00 p.m.
Free parking in Parking Lot P13