Sedona AZ (April 3, 2012) – The Sedona Heritage Museum is hosting the City of Sedona's Arizona Centennial quilt during the month of April as part of their continuing special exhibit in celebration of the Arizona's Centennial year of statehood.
This distinctive quilt was created by more than 27 contributors, most of whom are members of the Red Rock Quilters Guild. It represents the history of Sedona and what makes our community beautiful. Sedona Schnebly is the principal feature in the quilt. The material for her outfit was donated by the Sedona Heritage Museum and came from a bag of leftover fabrics from the pioneer Jordan family. Some of the other fabrics were dyed with Sedona dirt.
This is the next in the Museum's changing elements to their year-long exhibit that features displays about Arizona's Five 'C's', timelines of Arizona and Sedona history, and a look at voting and elections in 1912.
The City of Sedona's Historic Preservation Commission funded the fabric, the Quilter's Store Sedona provided the backing material, and hundreds of hours were donated for the design and sewing by many quilters.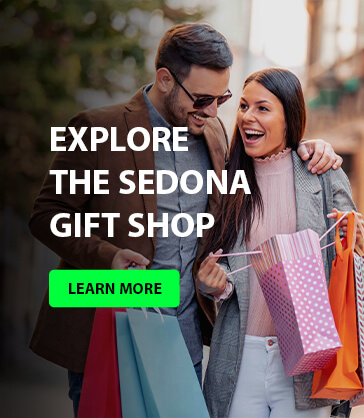 The Sedona Heritage Museum is a non-profit organization whose mission is to "research, preserve and teach the history of the greater Sedona area." It is located at 735 Jordan Rd in Jordan Historical Park and open daily at 11:00 a.m. to 3:00 p.m. For more info, call 928-282-7038.