Sedona AZ (September 23, 2019) – "We are excited to announce that James Muir has been selected as the first artist in the Oral History Video Series for the Fine Art Museum of Sedona (FAMoS)," said Mary Byrd, chair of the board of trustees.  "The Museum recently received a grant from the Arizona Community Foundation to launch this initial project. Entitled 'Voices of Witness', this series will feature museum quality artists who have lived and worked in Sedona or the Verde Valley.
"Muir is a perfect candidate," said Byrd. "He aptly represents the criteria established by our grant committee to be chosen for this project, whose purpose is to preserve the authentic narrative of the artist, while exploring his creative process, materials, inspirations, influences and motivations."
In 1978 Muir settled in Sedona and embarked on his full-time sculpting career.  Having attended West Point for one-and-a-half years, and served six years in both the U.S. Army and Air Force, the foundation was laid for his sculptural, historical military subjects. 
Muir uses the term "Allegorical Art" to describe his artistic representation from earlier centuries and bridging to today's social, political and spiritual commentary.  He has completed over 100 sculptures to date, with over 60 being lifesize or monumental. His meticulous attention to detail and recognizable style make it easy to spot his sculptures displayed around Sedona. And for four decades he has continued to gain the acclaim of collectors around the country and abroad.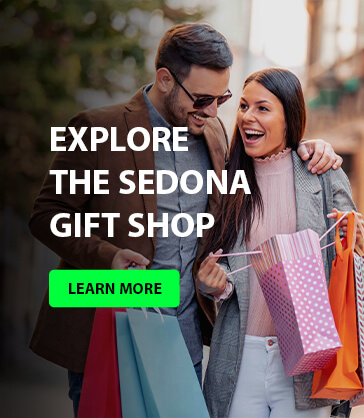 The video will be produced and filmed by Carol Kahn and Larry Pittman. "To say that this project is my passion is an understatement," says Kahn, who will serve as Producer and Interviewer of the video.  She has more than 35 years' experience producing, writing and filming documentaries and has interviewed over 700 people during her career, including master artists and celebrities. 
Photographer/Editor is Larry Pittman of Vortex Creative Media, whose focus is corporate branding, promotional video and TV commercial production.  He recently filmed one of the dance scenes in Beyoncé's music video for Lion King at Red Rock State Park here in Sedona. He was one of the first drone camera pilots and operators in the Verde Valley.
"This initial video will be the prototype for generating additional interest and warranting ongoing productions," said Harriet McInnis, who spearheaded the museum's grant committee.  "Our community has a plethora of master artists who have compelling stories to tell about themselves and their art. 'Voices of Witness' will become an archival collection for our museum," she concluded.
If you wish to make a donation to FAMoS to help fund additional artists for this video project, please visit our website: www.fineartmuseumofsedona.org or contact Harriet: hmcinnis@fineartmuseumofsedona.org; 928-282-0788.