By Karen Mack, Youth Services Manager
Sedona AZ (February 7, 2020) – From February 11 through 13, Sedona youth will have many opportunities to meet award-winning children's author Jennifer Ward. She will present morning and evening programs at the Library, lead a preschool story time, and also present programs at West Sedona Elementary School.
Ward will present three programs at Sedona Public Library. Her first program, focusing on ages 5 through 9, begins at 10 a.m. on Wednesday, February 12. At this event, Ward will entertain early-elementary students and the general public with a 45-minute author talk and nature slideshow.
The second program will be at 6 p.m. on Wednesday, February 12. Ward will host a hands-on event based on her book "I Love Dirt! 52 Activities to Help You and Your Kids Discover the Wonders of Nature." Ward encourages budding young naturalists and their parents and educators to attend. This one-hour program will move along quickly with a discussion, a visual presentation, and a hands-on make-and-take activity for children. Copies of "I Love Dirt!" will be available to purchase.
The third event will be on February 13 at 10:30 a.m. Ward will be our special guest for story time. This is sure to be a treat for all ages. Join us in the Children's Room on Thursday morning!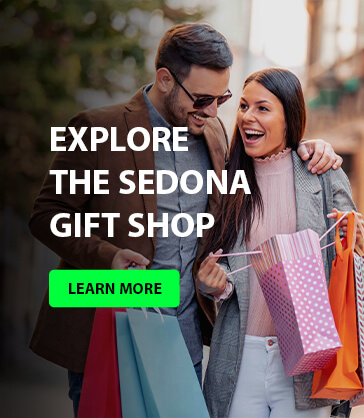 Jennifer Ward has published more than 25 children's books, each of which inspires readers to explore the natural world with new eyes and fosters stewardship and conservation. She has received numerous honors for her books, including being a recipient of the Judy Goddard/Libraries Limited Award for her body of work and contribution to Southwestern children's literature.
David Mizejewski, host of Animal Planet's Backyard Habitat had this to say about her featured book:  "'I Love Dirt!' is a perfect book for parents, teachers, or anyone who cares about children and nature. A nature-lover herself, Jennifer Ward has done an excellent job creating a collection of fun, interactive ways for children everywhere to connect with nature and combat the growing negative impact of sedentary, indoor lifestyles on our youth."
To coincide with Ward's visit to Sedona and to support her passion for the outdoor world, Sedona Library's StoryWalk currently features one of her works, "The Seed and the Giant Saguaro," illustrated by Mike K. Rangner. The StoryWalk outdoor reading adventure begins at the Sunset Park toddler playground and takes you on a short hike over a bridge and perhaps to places you have not seen before!
Ward's programs are part of the Library's "Our Earth, Our Habitat, Our Home" speaker series, a project supported by the Arizona State Library, Archives & Public Records, a division of the Secretary of State, with federal funds from the Institute of Museum and Library Services.
For more information about programs that we offer at Sedona Public Library, a nonprofit 501(c)(3) organization, please stop by or call the Library at 928-282-7714. You may also access the Library's website at www.sedonalibrary.org to view the events calendar or to make an online donation.