Sedona AZ (May 13, 2013) – May 25th, mask maker and expressive performance artist, Pash Galbavy invites participants to a half or full day of discovery with mask-making. In the morning, participants will make plaster masks on each others faces. Then masks will be decorated. The afternoon will be devoted to discovering the meaning of the masks and bringing the masks to life. A demonstration of Galbavy's fast and easy mask making technique can be seen on the Videos page of www.unmaskit.com.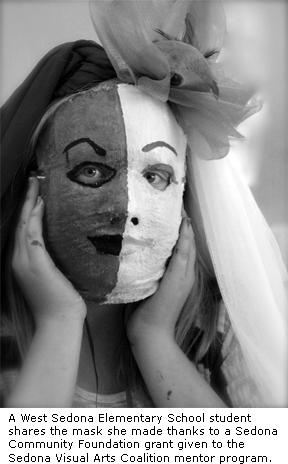 This opportunity will follow Galbavy's Sedona Public Library performance on May 19th of her one-woman show, The Body Reclamation Project. The show incorporates 18+ face masks and a full body mask and explores a myriad of common internal and external archetypal characters–such as the Artist, Child, and Pleaser. Workshop participants will be supported in making their own Body Reclamation Project masks, if they so choose.
The history of masks dates back millennium. Traditionally they are thought to embody the spirit of the characters they represent. Galbavy especially enjoys working with masks to investigate different archetypical and psychological aspects of the self.
A long-time local resident, Galbavy has made masks with people in the larger Sedona community for nearly 15 years. In 2003, she invited people to make masks for the Peace Prayers project. These life-sized figures were made in response to the Iraq war and represented people's vision of peace. The figures were exhibited at Goldenstein Gallery. In 2009, Galbavy received a City of Sedona Emerging Artist grant to create "Seeing Through our Eyes", a mask making project that showcased the creativity and diversity of members of our local community. Participants ranged in age from 8 to 80 and the finished masks were displayed at the Sedona Public Library.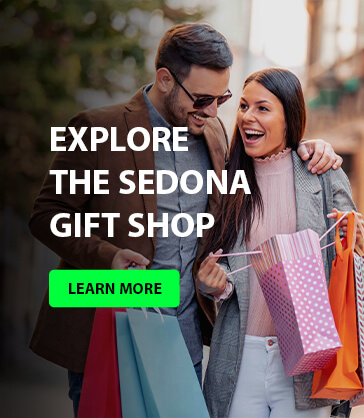 Galbavy has also offered a couple of ten day mask making workshops for students at Verde Valley School. Recently she taught students at West Sedona Elementary School to make masks. This was made possible by a Sedona Community Foundation grant given to the Sedona Visual Artists Coalition's Art Mentor Program coordinated by Patty Miller."
Galbavy says of her workshops: "No experience is required to make a mask. Some people are intimidated by the idea of making something 'artistic.' But my passion is expressive art that focuses on meaning over aesthetics. I tell new mask makers that they can do no wrong whatever form their creation takes."
Galbavy has a Masters of Communication and over 20 years experience working with groups. The mask making experience will be imbued with the values and attitudes of the Person-Centered Approach. There will be no expectation or agenda other than self-and-mask discovery with an emphasis on conditions of positive regard, empathy, and genuineness. Galbavy says: "This is not just about producing something. Interacting, listening, witnessing, and accepting others are all parts of what we will practice and co-create together."
The Mask Making Exploration Workshop will take place May 25th. Contact for more information, 284-4021 or pash@unmaskit.com.