Sedona AZ (March 18, 2021) – The Sedona Women ("TSW") continue their 20-year pledge of "Making a Difference" in our community with an uplifting and informative webinar focused on Alzheimer's prevention and overall brain health on Wednesday, March 24 at 10:30 a.m. via Zoom.
TSW is proud to welcome to this important discussion Drs. Dean and Ayesha Sherzai, authors of The Alzheimer's Solution and The 30 Day Alzheimer's Solution, and co-directors of the Brain Health and Alzheimer's Prevention Program at Loma Linda University Medical Center. They will be on hand to discuss their research on maintaining brain health while preventing dementia and other neurodegenerative disease through their innovative customizable brain health program, The Neuro Plan, for both individuals and organizations.
Backed by years of research, the Sherzais seek to illuminate the steps to long-term brain health through The Neuro Plan. The Drs. will explain how Nutrition, Exercise, Restorative Sleep, Unwinding, and Optimization (or N.E.U.R.O.) are five pivotal factors that can drastically affect your mind's health. With the help of technology and neurological research, users are empowered to improve their brain health by making better lifestyle choices and enhancing their cognitive capacity. Their ongoing research looks at the effectiveness of lifestyle behaviors in preventing dementia when supported through participation in small groups with coaching. Starting this month, Drs. Sherzai are working collaboratively with the local non-profit Healthy World Sedona to enroll Arizona residents age 55 and older in a research study on maintaining cognitive health through lifestyle. More information about the study is available at hwvitality.com.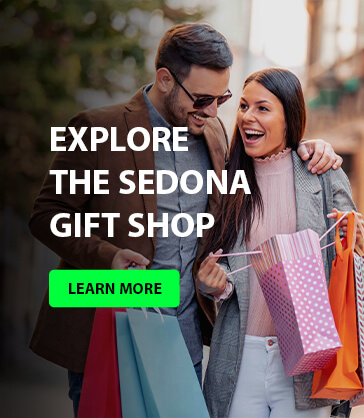 Dr. Dean Sherzai is a behavioral neurologist/neuroscientist whose life has been dedicated to behavioral change models at the community level. Dr. Sherzai completed his medical and neurology residencies at Georgetown University, with a subsequent fellowship in neurodegenerative diseases at the National Institutes of Health, followed by a second fellowship in Dementia and Geriatrics at the University of California, San Diego. He also holds two master's degrees; in advanced sciences at UCSD and in lifestyle epidemiology from Loma Linda University. Dr. Sherzai also received a PhD in Healthcare leadership from Loma Linda/Andrews University and completed the executive leadership program at Harvard Business School.
Co-presenter Dr. Ayesha Sherzai finished two residencies at Loma Linda University; Preventative Medicine and Neurology. She also holds a master's in advanced sciences from UCSD. Subsequent to completing her residency, Dr. Sherzai completed a fellowship in vascular neurology from Columbia University, and is currently enrolled to finish a PhD in women's leadership. Knowing the importance of empowering her patients and their communities, Ayesha completed extensive culinary training and now teaches how to make tasty, easy, and healthy food for brain health.
The Sedona Women are dedicated to making a positive and lasting impact on the community by providing opportunities for women to build relationships, to learn about the community, to support community needs and to enhance the natural beauty and distinctive character of Sedona. TSW is an apolitical 501 (c)(3) organization that respects the diversity of its members and the inclusivity of our community. For more information about The Sedona Women contact: sedonawomen669@gmail.com or visit www.thesedonawomen.com.