A Special Event February 8th at Marketplace Café
Sedona AZ (January 21, 2013) – There is a saying, "It Takes a Village…" Mark your calendar for Friday, February 8th, at Marketplace Café in the Village of Oak Creek, Sedona. MPC is producing a community wide fundraising event in honor of the Sandy Hook Elementary School in Newtown, CT, BUT with a local perspective. It is to help fund programs for our own children at Big Park Community School. Admission is free, open to everyone to what is expected to be an exciting evening of entertainment, raffle prizes, delicious food and drink specials and surprises.
Owner of the Marketplace Café, Ken Rouse said, "When a major tragedy occurs, we have a choice. We can become depressed and wring our hands in despair or we can take positive action demonstrating our sense of community and caring for each other."
After the unbelievable massacre of 20 children and 6 adults took place at Sandy Hook Elementary School in Newtown, Connecticut, that community has experienced an outpouring of compassion with well-deserved attention. During one of those news reports, TV Anchor Woman Ann Curry called upon the nation to serve our own communities with "Acts of Kindness" — especially projects that would assist children who are part of our present and our future. Steve Kemp, the General Manager of the Marketplace Café was watching TV that day and got inspired. All it took was a conversation with Ken Rouse, and they soon found themselves brainstorming ways they could help fundraise for the children in the Sedona area.
What transpired from that conversation was a set date for the first of several community fundraisers — this one for the Big Park Community School children — on Friday, February 8th at Marketplace Café located in the Factory Outlet Mall in the Village of Oak Creek. From 5pm to 9pm popular musicians, singers and entertainers from all over Sedona and the Verde Valley will perform in the Sedona Stage Room at the restaurant, each of them donating their time and talent. Shondra Jepperson, (known as half of the popular duo Tom & Shondra) is scheduled to emcee and end the evening with a rousing performance of her original song, The Children's Anthem, (aka We are the Children of the World) with music students as a tribute to the students of Sandy Hook Elementary School.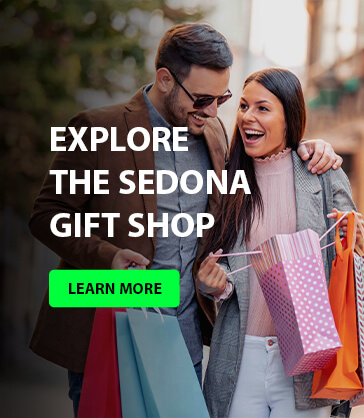 Although admission for the evening is FREE to all who want to attend, guests will have an opportunity to purchase a raffle ticket for $26.00, on sale at the restaurant and in advance or that evening, to become eligible for an array of generous door prizes valued at $26.00 or more, which are being contributed from the myriad of local shops and stores in the Village of Oak Creek. Guests can purchase as many raffle tickets as they wish in advance and during the evening. All proceeds from the raffle will be donated to Big Park Community School to support multiple programs, enhancing the quality of education and focused on the needs of children in our own community.
Ken Rouse added: "We are launching an ongoing focus in our community of creating "Acts of Kindness" and enhancing our sense of community.  The plan is to have one "Acts of Kindness" celebration each quarter during the 2013 year."  Reservations are strongly recommended as this event is expected to be one of the most exciting, meaningful fundraisers of the season. Call Marketplace Café at 928-284-5478. 
HOW YOU CAN HELP: General manger, Steve Kemp added, "Thinking into the future, we invite everyone to visit our new Marketplace Café Facebook page and submit their ideas for ongoing "Acts of Kindness."  Your thoughts and suggestions are a vital part of multiplying this community experience and turning it into a virtual long lasting trend.  Imagine what the results could be for all of us in our community.  The more we reach out to each other, the greater the combined contribution to our shared quality of life."