A one-of-a-kind e-commerce site showcasing the most unique products and experiences from Arizona's local businesses and standout entrepreneurs
Phoenix AZ (November 18, 2020) – Just in time for the holiday season, Local First Arizona, in partnership with local marketing firm Ideas Collide, will launch Arizona's go-to online marketplace for discovering and shopping directly from local businesses and makers across the state. In response to a hard economic year and the need for safe, holiday shopping, the Shop Arizona Marketplace will help small businesses from all industries compete in a digital world and reach new customers now and beyond the COVID-19 pandemic.
You'll be able to browse through more than 50 local vendors offering everything from an "all Arizona" mattress to holiday gift sets to rural Arizona grown wine at shop.localfirstaz.com Today, you can prepare by creating your own personalized local wishlist or gift registry, and share it with friends and family.
"Through our small business recovery work this year, one thing has been made clear: small businesses will need to compete with big-box retailers and Amazon to make it past the new year", says Thomas Barr, Executive Director of Local First Arizona. "The marketplace brings together local favorites such as Changing Hands to startup businesses such as My Little Mascara Club — all in one place for consumers to find— and makes it easier than ever to shop local and keep dollars in our home," he added.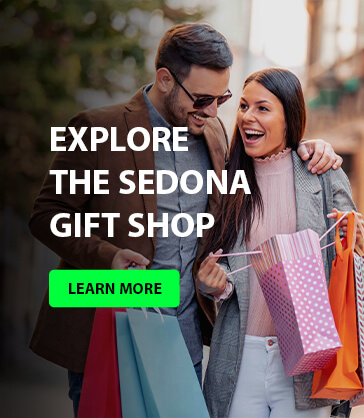 Local First Arizona has been wanting to launch an online marketplace to complement their online local business directory for a long time — and found the perfect partner in local full-service marketing firm Ideas Collide.
"Partnering with Local First Arizona to launch the Shop Arizona Marketplace was one of the highest priorities and honors for our firm to back Arizona's micro and small businesses. Small business isn't only the backbone of our economy, it is the heart and soul. We hope this is a start to many great things to come for the local business community in the state of Arizona during such a challenging time," says Matthew Clyde, President and Co-Founder of Ideas Collide.
Shop Arizona Marketplace Vendors: Changing Hands Bookstore, Casa Kira, Del Sol Furniture, Dos Cabezas Wineworks, Elevate Yoga, Elgin Distillery, Frances, Kaya Hemp Company, Kettle Heroes Artisan Popcorn, Kidstop Toys & Books, MADE, Mountain Sports Flagstaff, Practical Art, Pop Cycle Shop, Samurai Comics, Sibley's West, Strawberry Hedgehog, Why I Love Where I Live, Yuma Candle Company and more.