Sedona AZ (November 18, 2020) – Local nonprofit and civic organizations will have something special to look forward to when we are able to dispense with Zoom meetings and go back to business as usual. 
Thanks to local woodworking artist, Mark Morris, and photographer, Larry Kane, the Arizona Community Foundation of Sedona, was able to re-vamp its conference room for use by local groups. 
"There is a shortage of professional meeting space in our community," states ACF Regional Director, Jennifer Perry. We started the project before the COVID outbreak and hoped that we would be back to in-person meetings by the time it was finished." 
While we are still quite a ways away from being able to sit around a conference table, Arizona Community Foundation of Sedona wants to share the incredible contributions of local artists in creating this needed resource. 
The centerpiece of the new community conference room is a stunning juniper wood conference table, created and donated by Mark Morris. With an art degree and over 25 years of experience, Mark is adept with all kinds of materials but the properties of natural wood makes it a favorite. 
"I'm just exposing what mother nature created, and I let the wood speak for itself," says Mark.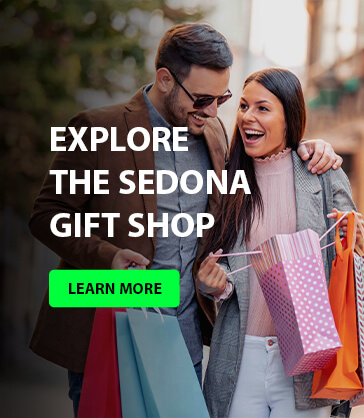 Flanking the table are inspiring photographs of area nonprofit organizations and community volunteers in action. Photographs were taken and donated by Sedona photographer Larry Kane. 
"The room was created by and for community service leaders, and Larry did such a great job of reflecting that in the artwork. It makes us remember why we're here and doing what we do. His photos are an inspiration," adds Perry.
The revamped community conference room can accommodate up to ten people and has video conferencing and a professional speakerphone system. Arizona Community Foundation of Sedona is located at 40 Soldier's Pass Road in Sedona. It will be available by appointment when social distancing recommendations are lifted. The office is currently closed to the public.
The Arizona Community Foundation of Sedona is a philanthropic endowment for the enduring benefit of our community. This family of charitable funds is guided by a local Board of Advisors and benefits from cost-efficient, centralized professional services provided by the Arizona Community Foundation. 
Established in 1978, the Arizona Community Foundation is a statewide family of charitable funds supported by thousands of Arizonans. With five regional offices serving communities across Arizona, ACF is among the top 25 community foundations in the nation with more than $960 million in trust and endowment assets, and is certified under the National Standards for U.S. Community Foundations. Since inception, ACF and its affiliates have awarded more than $783 million in grants, scholarships, and loans to nonprofit organizations, schools, and government agencies. More information is available at azfoundation.org.