Cottonwood AZ (March 19, 2014) – Some of the finest blues musicians in Arizona come together for the 4th Annual Old Town Blues Fest on Saturday, March 29th at Old Town Center for the Arts in Cottonwood.  Six bands will perform throughout the day, beginning at 2:00 pm and culminating with the blues fest jam session from 9:00 – 10:00 pm.
This year's event features performers from all over Arizona, including Arizona Blues Hall of Famer Tommy Dukes, and a return headlining performance by California's Fran Banish.
Opening the nonstop festival will be local and Arizona guitar legend Llory McDonald. Llory's been entertaining folks, both as a solo performer and with her legendary band Combo Deluxe, for over 20 years. Her shows are always high energy and almost always to standing-room-only audiences.
The rest of the afternoon will feature the Outback Blues Band – a 4-piece rocking blues band from Phoenix, the Bresnan Blues Band – a power quartet from Sedona, with a great mix of originals and covers, and the Hoodoo Casters – a 5-piece band from Phoenix with musical roots from Chicago to Louisiana.
Early evening will have Tommy Dukes take the stage. Tommy is the real blues deal, originally from Mississippi and raised in Winslow, and is an inductee to the Arizona Blues Hall of Fame. He covers everything from traditional blues to soul and R&B, including some of his own original songs.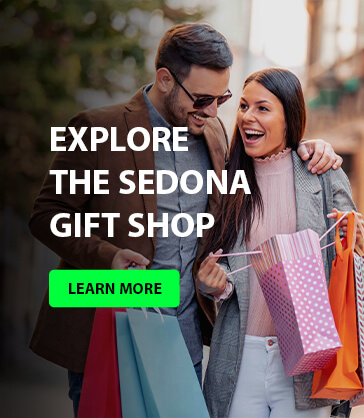 Blues master Fran Banish will cap off the day with his virtuoso blues guitar playing and singing. Fran was born and raised in Chicago and currently resides in Los Angeles. He does everything from frontman to sideman to session player. He has toured with Robben Ford, Keb Mo and many others, and has recorded with Buddy Guy's band in Chicago.
And, as in previous years, at the end of the night, the festival musicians will all get back together on stage for a jam session, hosted by event producer and local bluesman, Joe Neri, and his band, Blues Dawg.
Program
2:00 – 2:40 pm, Llory McDonald (with Blues Dawg)
3:00 – 3:40 pm, Outback Blues Band
4:00 – 4:40 pm, Bresnan Blues Band                                                                      
5:00 – 5:40 pm, Hoodoo Casters
6:00 – 7:00 pm, Tommy Dukes (with Blues Dawg)
7:30 – 8:45 pm, Fran Banish (with Blues Dawg)
9:00 – 10:00 pm, Jam Session
The 4th  annual Old Town Blues Fest is sponsored by:  Dan Bresnan, JoeNeriMusic Productions, Quality Inn Cottonwood, Verde Valley Newspapers, Northern Arizona Blues Alliance, Karen Reinhard – State Farm Insurance, Jackie Brotz, Steven Silberstang, Well Red Coyote Bookstore and the Old Town Center for the Arts.
Old Town Center for the Arts Is located at 5th Street & Main in Old Town Cottonwood. Tickets for the Blues Fest are $20 in advance and $25 at the door. Tickets are available online at showtix4u.com. Tickets are also available in Cottonwood at: Desert Dancer and Mt Hope Foods, and in Sedona at Well Red Coyote Bookstore, and Crystal Magic.  For upcoming events, visit www.oldtowncenter.org. For further information, contact Elena Bullard at 928-634-0940.