By Cheryl L. Yeatts, Manager of Sedona Public Library in the Village
Sedona AZ (March 6, 2020) – Don't miss this opportunity to attend two library programs in the Village of Oak Creek during March. Grab your calendar and take note of these dates:
Wednesday, March 11:  Join us for an Arizona Humanities Speaker Program, "The Vanishing Trading Posts," at 1:30 p.m. at the Church of the Nazarene, 55 Rojo Drive.
Speakers Chris Glenn and Sandy Sunseri will present a snapshot of a way of life in the Southwest that has disappeared. In a little over one hundred years after they were founded, trading posts in the Four Corners faded away. Stories of trading-family dynasties, as well as the cross-cultural exchange between Anglos and Native communities, are discussed against a background of the social and economic changes that resulted in the posts' demise.
Chris and Sandy are docents at the Museum of Northern Arizona and have been speaking about the land and people of the Colorado Plateau since 2012.  Their presentation was created from in-depth research and interviews.
This program, generously funded by Arizona Humanities and Friends of the Sedona Library, is free and open to the public.  Donations are always welcome!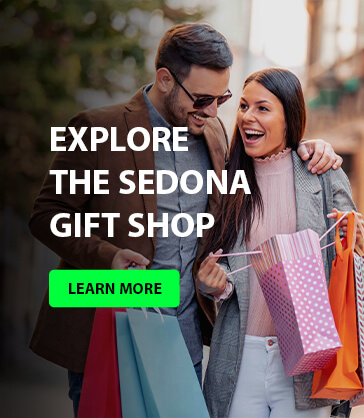 Tuesday, March 31:  Iris Yang, a local author, will be the featured speaker at the Library's community book discussion at 1:30 p.m. at Sedona Winds Retirement Community, 405 Jacks Canyon Road. All are welcome!
We will be discussing Iris's first book, "Wings of a Flying Tiger." The novel tells the story of Danny Hardy, one of the heroic Flying Tigers, a group of American volunteer pilots who helped China fight Japan in World War II. When Danny bails out of his fighter plane into a remote region of western China, he has multiple injuries and is being pursued by Japanese troops. After villagers take him in, the serenity of their community is forever shattered. Love, sacrifice, kindness, and bravery all play a part in this epic tale that takes place during some of the darkest hours of Chinese history.
During a recent interview, Iris explained her interest in the Flying Tigers: "I didn't know anything about the Flying Tigers until I came to the U.S. As a Chinese, I'm thankful for the Flying Tigers' bravery and sacrifice.  As a U.S. citizen, I'm honored to write books about American heroes."
Iris and her books have been featured on National Public Radio. In 2019 she was the guest speaker at the Flying Tigers WWII Veterans Reunion. She welcomes opportunities to speak to groups to share her stories. Contact the author at www.irisyang-author.com.
For more information about these programs, please call 928-284-1603. Sedona Public Library in the Village is at Suite 51A in Bell Rock Plaza. Library hours are 1 to 5 p.m. Tuesday through Friday and Saturday from 10 a.m. to 2 p.m.
Sedona Public Library is a nonprofit 501(c)(3) organization. Visit the Library's website at www.sedonalibrary.org to view the events calendar or to make an online donation.